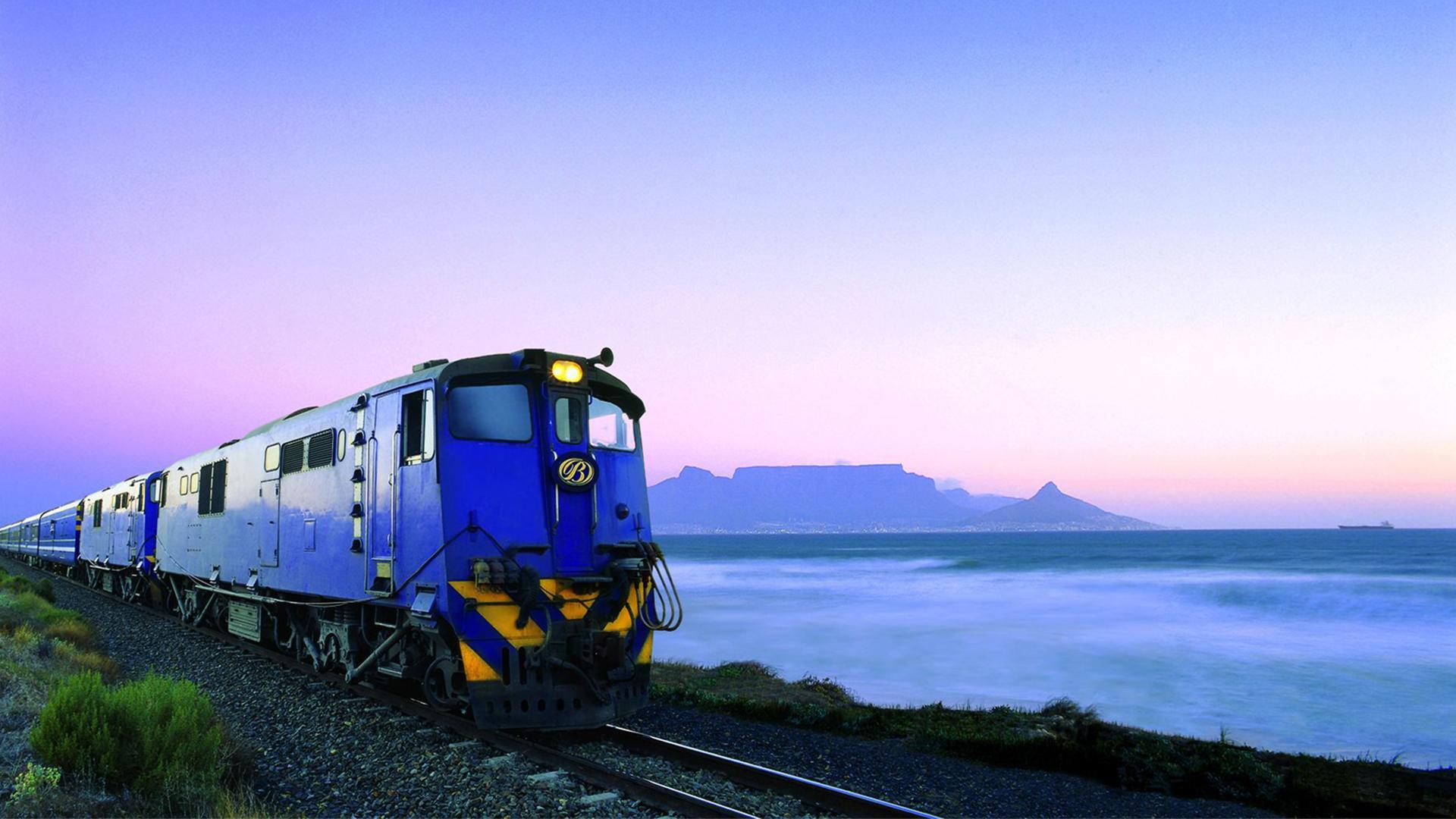 Private African Luxury For Two: Discover Cape Town & the Winelands with All-Inclusive Kruger Safari and Prestigious Blue Train Journey
Embark on a once-in-a-lifetime, 10-day private luxury tour to South Africa. Experience the glamour of a bygone era with a two-night journey aboard the Blue Train - one of the world's most luxurious train journeys. Discover the vibrancy of Cape Town and beauty of the Winelands with exclusive private touring and tastings at South Africa's award-winning wine cellars. Witness the magnificence of the Big Five in the celebrated and incredibly vast Sabi Sands Game Reserve, part of the Greater Kruger National Park, with a stay at the stunning Dulini Collection, a luxury lodge experience offering unsurpassed five-star service, gourmet all-inclusive dining and the region's best game viewing. Extend your tour and spend two days discovering the enthralling Victoria Falls in Zambia and Zimbabwe with an unforgettable helicopter flight over the falls.

Book now. Pay Later.
package Options
Inclusion highlights:
Package valid for one person (twin share - you must purchase two packages)
Seven nights of ultra-luxurious accommodation including three nights in old-world glamour at the Belmond Mount Nelson Hotel in Cape Town, one night at the lavish Fairlawns Boutique Hotel & Spa in Johannesburg and three nights in unrivalled safari luxury at The Dulini Collection in Sabi Sands Game Reserve
Two nights aboard the Blue Train – dubbed one of the world's most luxurious overnight train experiences – that'll take you from Cape Town to Pretoria
Daily breakfast and select dining experiences
Inclusion highlights:
Package valid for one person (twin share - you must purchase two packages)
Seven nights of ultra-luxurious accommodation including three nights in old-world glamour at the Belmond Mount Nelson Hotel in Cape Town, one night at the lavish Fairlawns Boutique Hotel & Spa in Johannesburg and three nights in unrivalled safari luxury at The Dulini Collection in Sabi Sands Game Reserve
Two nights aboard the Blue Train – dubbed one of the world's most luxurious overnight train experiences – that'll take you from Cape Town to Pretoria
Daily breakfast and select dining experiences
Earn 10,499 Qantas Points
Inclusion highlights:
Package valid for one person (twin share - you must purchase two packages)
Seven nights of ultra-luxurious accommodation including three nights in old-world glamour at the Belmond Mount Nelson Hotel in Cape Town, one night at the lavish Fairlawns Boutique Hotel & Spa in Johannesburg and three nights in unrivalled safari luxury at The Dulini Collection in Sabi Sands Game Reserve
Two nights aboard the Blue Train – dubbed one of the world's most luxurious overnight train experiences – that'll take you from Cape Town to Pretoria
Daily breakfast and select dining experiences
SOLO TRAVELLER - LOW SEASON
Earn 15,999 Qantas Points
Inclusion highlights:
Package valid for one person
Seven nights of ultra-luxurious accommodation including three nights in old-world glamour at the Belmond Mount Nelson Hotel in Cape Town, one night at the lavish Fairlawns Boutique Hotel & Spa in Johannesburg and three nights in unrivalled safari luxury at The Dulini Collection in Sabi Sands Game Reserve
Two nights aboard the Blue Train – dubbed one of the world's most luxurious overnight train experiences – that'll take you from Cape Town to Pretoria
Daily breakfast and select dining experiences
SOLO TRAVELLER - HIGH SEASON
Earn 16,499 Qantas Points
Inclusion highlights:
Package valid for one person
Seven nights of ultra-luxurious accommodation including three nights in old-world glamour at the Belmond Mount Nelson Hotel in Cape Town, one night at the lavish Fairlawns Boutique Hotel & Spa in Johannesburg and three nights in unrivalled safari luxury at The Dulini Collection in Sabi Sands Game Reserve
Two nights aboard the Blue Train – dubbed one of the world's most luxurious overnight train experiences – that'll take you from Cape Town to Pretoria
Daily breakfast and select dining experiences
SOLO TRAVELLER - PEAK SEASON
Earn 16,999 Qantas Points
Inclusion highlights:
Package valid for one person
Seven nights of ultra-luxurious accommodation including three nights in old-world glamour at the Belmond Mount Nelson Hotel in Cape Town, one night at the lavish Fairlawns Boutique Hotel & Spa in Johannesburg and three nights in unrivalled safari luxury at The Dulini Collection in Sabi Sands Game Reserve
Two nights aboard the Blue Train – dubbed one of the world's most luxurious overnight train experiences – that'll take you from Cape Town to Pretoria
Daily breakfast and select dining experiences