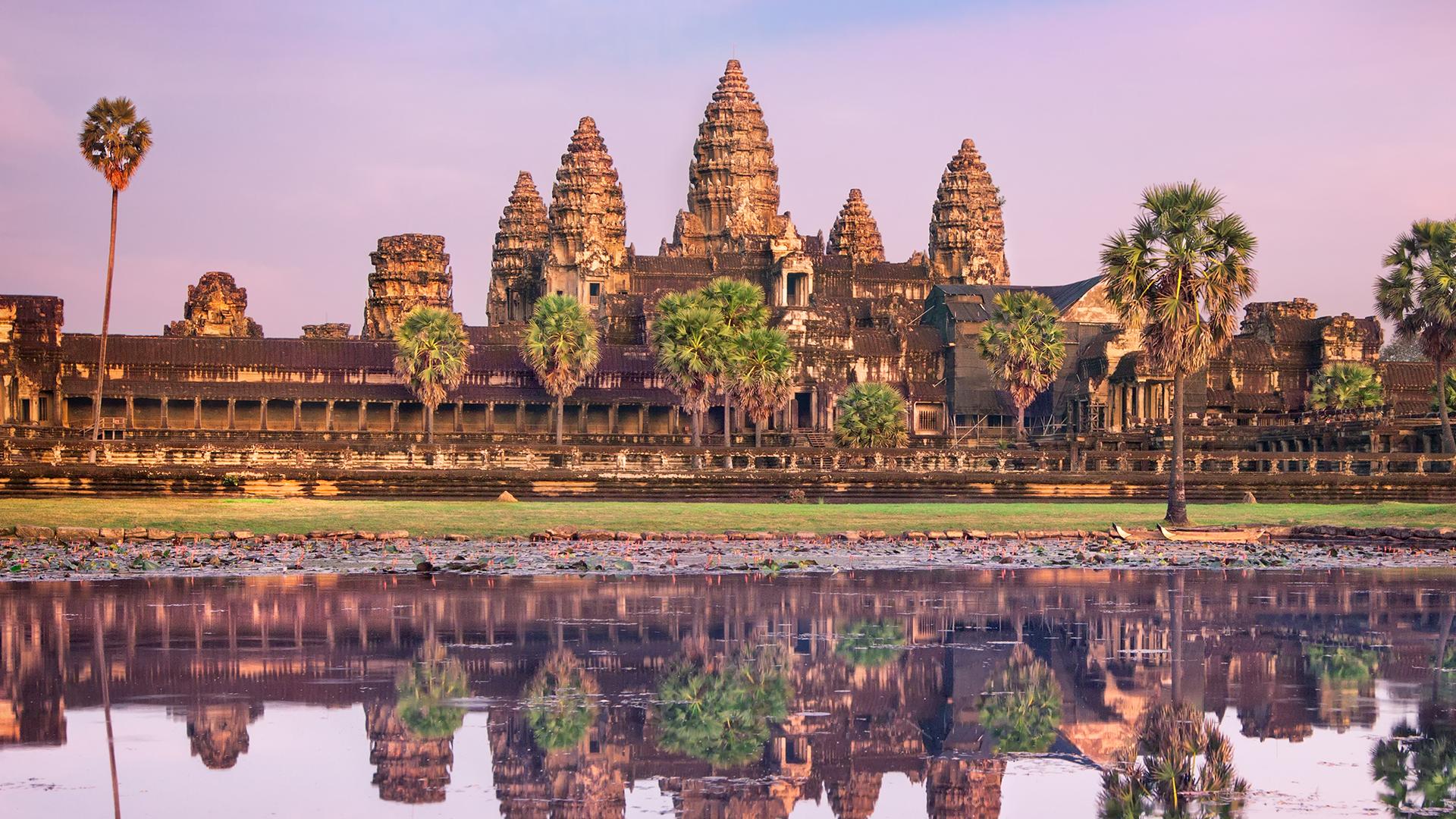 Ultimate Cambodia: Five-Star Siem Reap and Phnom Penh Sofitel Stays with Club Access
Discover Cambodia and experience a luxurious seven-night escape staying at two incredible five-star Sofitel residences. Enjoy five nights at the award-winning Sofitel Angkor Phokeethra in Siem Reap – close to the famous Angkor Wat Archaeological Park – and two nights at the Sofitel Phnom Penh Phokeethra – a five-star urban oasis in Cambodia's capital city – in whichever order you like. Includes exclusive access to the Club Millésime, daily buffet breakfast, two 30-minute massages at the blissful spa, convenient return airport transfers, full-day tour of Angkor Wat Archaeological Park and more. Travel in even more luxury sleeping in Junior Suites at both hotels when you upgrade to a VIP Package.

Book now. Pay Later.
package Options
SOFITEL ESCAPE - FIRST STOP SIEM REAP
Superior Room
Inclusion highlights:
Inclusions valid for two people
This package is for five nights in Siem Reap followed by two nights in Phnom Penh
Access to Club Millesime and all its privileges
Daily Magnifique buffet breakfast
VIP UPGRADE - FIRST STOP SIEM REAP
Junior Suite
Inclusion highlights:
Inclusions valid for two people
This package is for five nights in Siem Reap followed by two nights in Phnom Penh
Upgrade to a palatial Junior Suite in both hotels
Access to Club Millesime and all its privileges
SOFITEL ESCAPE - FIRST STOP PHNOM PENH
Superior Room
Inclusion highlights:
This package is for two nights in Phnom Penh followed by five nights in Siem Reap
Access to Club Millesime and all its privileges
Daily Magnifique buffet breakfast
VIP UPGRADE - FIRST STOP PHNOM PENH
Junior Suite
Inclusion highlights:
Inclusions valid for two people
This package is for two nights in Phnom Penh followed by five nights in Siem Reap
Upgrade to a palatial Junior Suite in both hotels
Access to Club Millesime and all its privileges