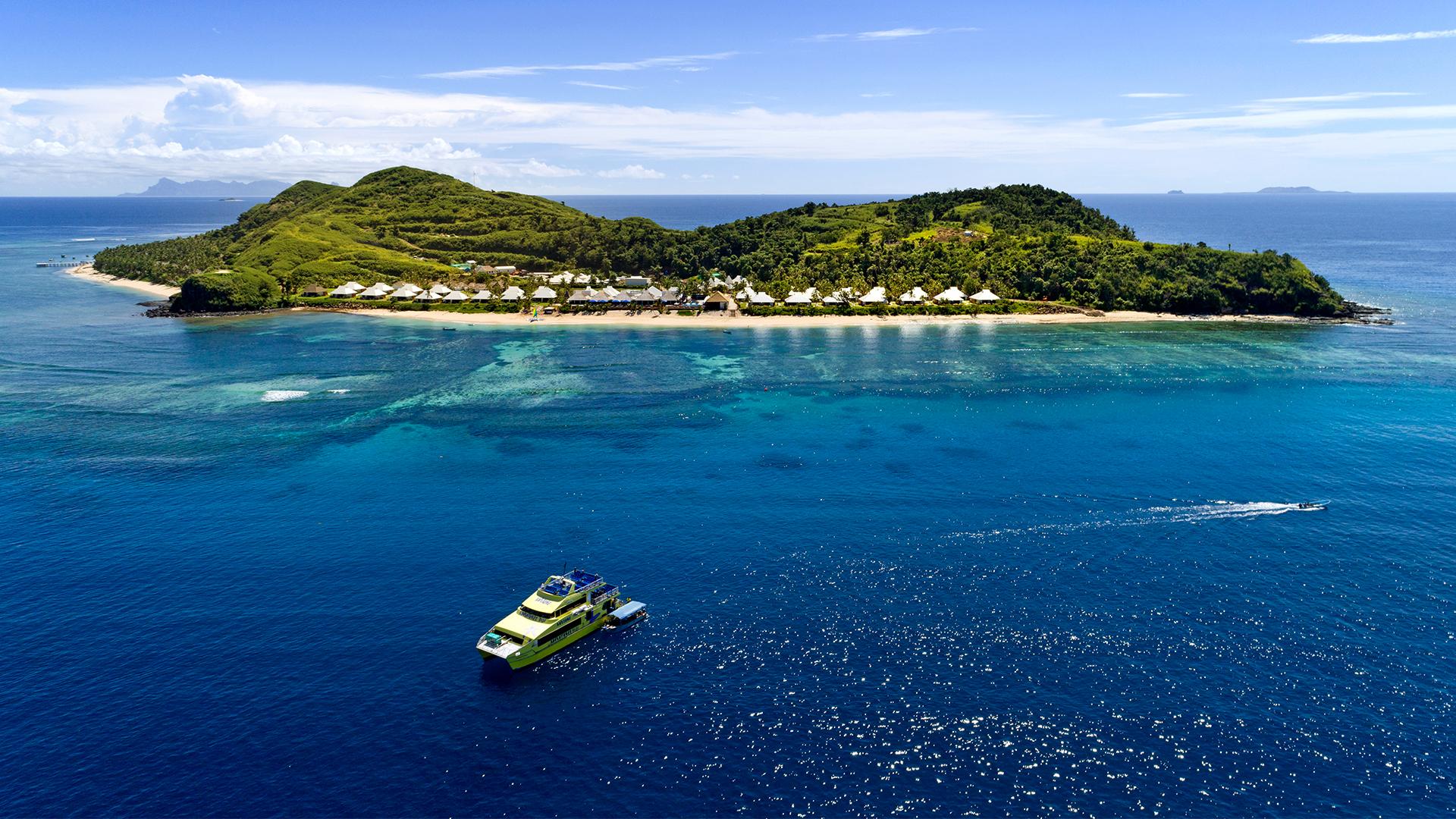 Discover Contemporary Indulgence on a Striking Coral Reef
Barefoot luxury meets Sheraton sophistication on Tokoriki Island—part of Fiji's pristine Mamanuca Islands, located just a 45-minute boat ride from Fiji's main island. Find a tropical paradise just steps from the beachfront at the five-star Sheraton Resort & Spa, Tokoriki Island and enjoy daily buffet breakfast, decadent dining experiences, a nightly drink, six 30-minute massages at the lavish spa, daily use of non-motorised water sports like kayaks and paddle boards, and more.

Book now. Pay Later.
package Options
TROPICAL ISLAND ESCAPE
Island Breeze Room
Inclusion highlights:
Inclusions valid for two people
Dining Inclusions: three decadent dinners, daily buffet breakfast, nightly drink & more
Six 30-minute massages at the lavish Tokoriki Retreat Spa
Daily use of kayaks, paddle boards and snorkels
OCEANVIEW UPGRADE
Ocean View Room
Inclusion highlights:
Inclusions valid for two people
Dining Inclusions: three decadent dinners, daily buffet breakfast, nightly drink & more
Six 30-minute massages at the lavish Tokoriki Retreat Spa
Daily use of kayaks, paddle boards and snorkels
BEACHFRONT UPGRADE
Ocean Front Room
Inclusion highlights:
Inclusions valid for two people
Dining Inclusions: two-course lunch, three decadent dinners, daily buffet breakfast, nightly drink & more
Six 30-minute massages at Tokoriki Retreat Spa
Daily use of kayaks, paddle boards and snorkels
FAMILY SUITE UPGRADE
Island Family Suite
Inclusion highlights:
Inclusions valid for two adults and two children
Dining Inclusions: three decadent dinners, daily buffet breakfast, nightly drink & more
Six 30-minute massages at the lavish Tokoriki Retreat Spa
Daily use of kayaks, paddle boards and snorkels
TROPICAL ISLAND ESCAPE
Island Breeze Room
Inclusion highlights:
Inclusions valid for two people
Dining Inclusions: four decadent dinners, daily buffet breakfast, nightly drink & more
Six 30-minute massages at the lavish Tokoriki Retreat Spa
Daily use of kayaks, paddle boards and snorkels
OCEANVIEW UPGRADE
Ocean View Room
Inclusion highlights:
Inclusions valid for two people
Dining Inclusions: four decadent dinners, daily buffet breakfast, nightly drink & more
Six 30-minute massages at the lavish Tokoriki Retreat Spa
Daily use of kayaks, paddle boards and snorkels
BEACHFRONT UPGRADE
Ocean Front Room
Inclusion highlights:
Inclusions valid for two people
Dining Inclusions: two-course lunch, three decadent dinners, daily buffet breakfast, nightly drink & more
Six 30-minute massages at Tokoriki Retreat Spa
Daily use of kayaks, paddle boards and snorkels
FAMILY SUITE UPGRADE
Island Family Suite
Inclusion highlights:
Inclusions valid for two adults and two children
Dining Inclusions: four decadent dinners, daily buffet breakfast, nightly drink & more
Six 30-minute massages at the lavish Tokoriki Retreat Spa
Daily use of kayaks, paddle boards and snorkels