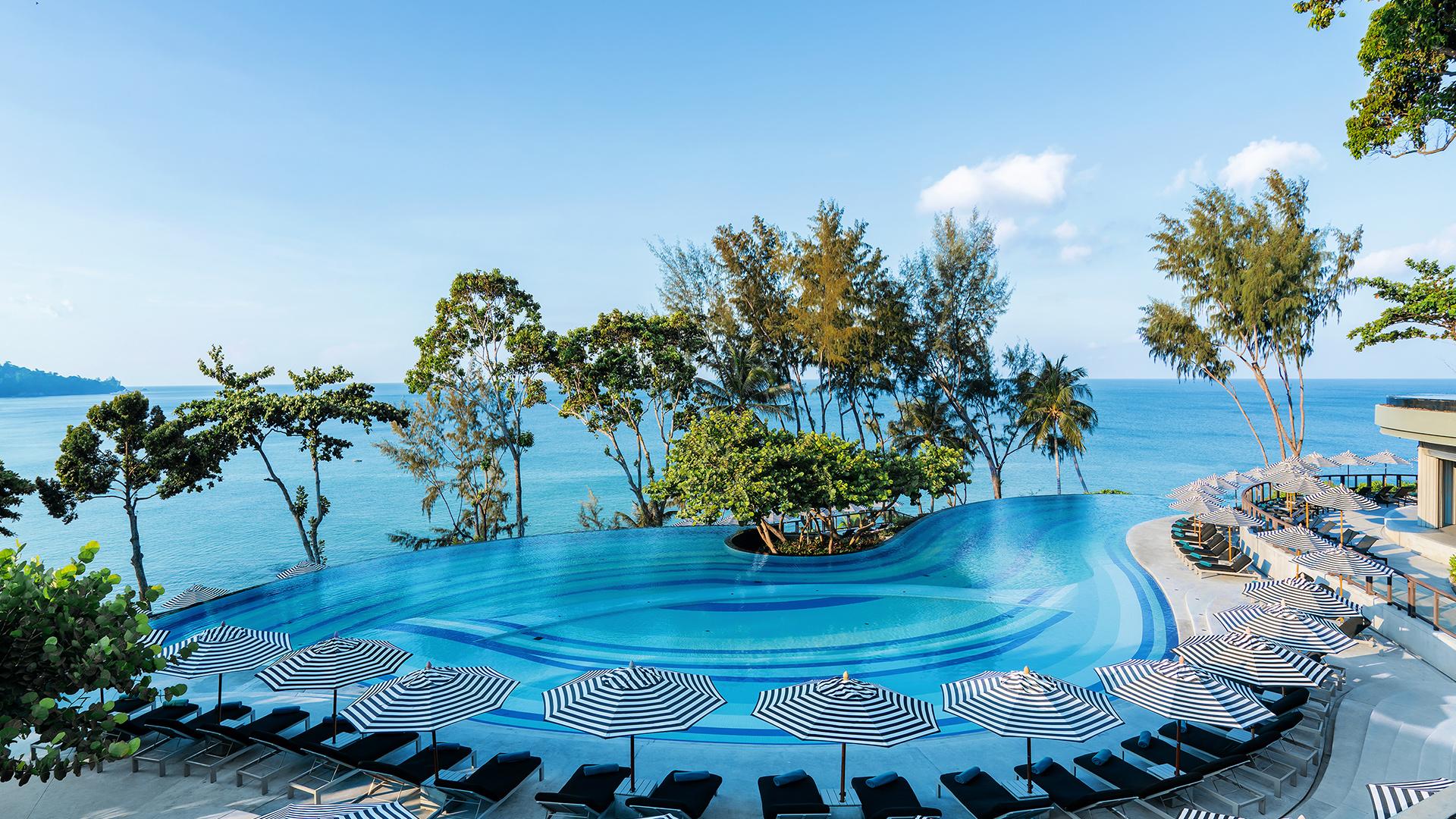 Tranquil Cliffside Oasis at Phuket's Stunning Naithon Beach with All-Inclusive Dining
Travel until
Buy now, choose dates later
Lock it in today, choose dates when you're ready
Revel in a sun-kissed escape at the five-star Pullman Phuket Arcadia Naithon Beach, an oceanfront paradise overlooking the crystal-clear waters of the Andaman Sea. Embrace the island lifestyle staying just a stroll away from the white-sand shores of Naithon Beach with daily buffet breakfast, daily one-course lunch, nightly multi-course dinners, an invite to the resort's sunset cocktail party on Thursday evenings, a massage per person, airport pick-up and spa and dining discounts. Plus two kids (aged 11 years and under) stay free with daily breakfast.
⏱Buy now, book later: Secure this deal now and choose your travel dates when you're ready (see Fine Print for details).

Book now. Pay Later.
package Options
Inclusion highlights:
Inclusions valid for two adults and up to two children (aged 11 years and under) stay free with breakfast
One 60-minute massage per person at the resort's award-winning Dhatri Spa — plus a 50% discount on any one-hour massage
All-inclusive dining: Daily international buffet breakfast, daily one-course lunch at your choice of three onsite restaurants, nightly two-course dinners
An exclusive invitation to the resort's sunset cocktail party on Thursday evenings
GRAND DELUXE UPGRADE
Grand Deluxe Room
Inclusion highlights:
Inclusions valid for two adults and up to two children (aged 11 years and under) stay free with breakfast
One 60-minute massage per person at the resort's award-winning Dhatri Spa — plus a 50% discount on any one-hour massage
A daily cocktail per adult to celebrate your tropical holiday
All-inclusive dining: Daily international buffet breakfast, daily one-course lunch at your choice of three onsite restaurants, nightly two-course dinners
OCEAN UPGRADE
Ocean Grand Room
Inclusion highlights:
Inclusions valid for two adults and up to two children (aged 11 years and under) stay free with breakfast
One 60-minute massage per person at the resort's award-winning Dhatri Spa — plus a 50% discount on any one-hour massage
A daily cocktail per adult to celebrate your tropical holiday
All-inclusive dining: Daily international buffet breakfast, daily one-course lunch at your choice of three onsite restaurants, nightly two-course dinners
*Price is indicative and based on sample return fares (inclusive of booking fees on Low Cost Carriers). To view live pricing, conduct a full search. Luxury Escapes full Terms and Conditions apply