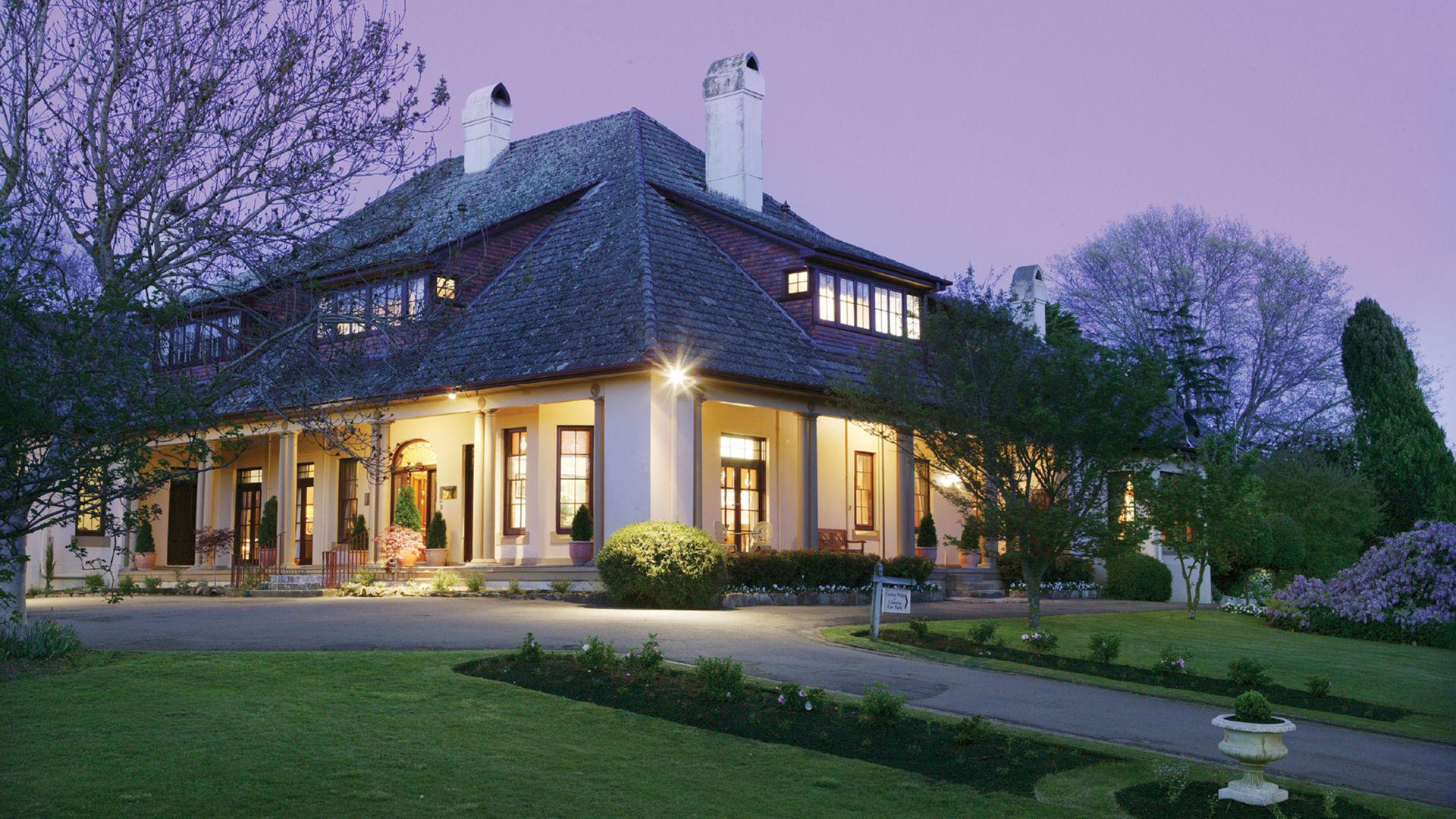 Peppers Heritage Country Escape Just Ninety Minutes from Sydney
Experience old-world charm and elegant relaxation on a tranquil country retreat at Peppers Manor House, just 90 minutes' drive from Sydney and under two hours from Canberra. Adjacent to a championship golf course and home to a fine-dining restaurant, this serene Southern Highlands estate is the perfect spot for a romantic escape of two or three nights including a round of golf, welcome bottle of sparkling wine, local wine tasting and tasting plate, credit to use at the award-winning Katers Restaurant and more.

Book now. Pay Later.
package Options
ROMANTIC COUNTRY ESCAPE
Queen Highland Room
Inclusion highlights:
Inclusions are valid for two people
Round of golf at the 18-hole Mount Broughton Golf Course
Welcome bottle of sparkling wine on arrival
Wine tasting at Artemis Wines or Centennial Vineyard accompanied by a local tasting plate
VIP UPGRADE
Garden Wing Deluxe
Inclusion highlights:
Inclusions are valid for two people
Round of golf at the 18-hole Mount Broughton Golf Course
Welcome bottle of sparkling wine on arrival
Wine tasting at Artemis Wines or Centennial Vineyard accompanied by a local tasting plate
VIP BREAKFAST UPGRADE
Garden Wing Deluxe
Inclusion highlights:
Inclusions are valid for two people
Daily buffet breakfast at Katers Restaurant
Round of golf at the 18-hole Mount Broughton Golf Course
Welcome bottle of sparkling wine on arrival
ROMANTIC COUNTRY ESCAPE
Queen Highland Room
Inclusion highlights:
Inclusions are valid for two people
Round of golf at the 18-hole Mount Broughton Golf Course
Welcome bottle of sparkling wine on arrival
Wine tasting at Artemis Wines or Centennial Vineyard accompanied by a local tasting plate
VIP UPGRADE
Garden Wing Deluxe
Inclusion highlights:
Inclusions are valid for two people
Round of golf at the 18-hole Mount Broughton Golf Course
Welcome bottle of sparkling wine on arrival
Wine tasting at Artemis Wines or Centennial Vineyard accompanied by a local tasting plate
VIP BREAKFAST UPGRADE
Garden Wing Deluxe
Inclusion highlights:
Inclusions are valid for two people
Daily buffet breakfast at Katers Restaurant
Round of golf at the 18-hole Mount Broughton Golf Course
Welcome bottle of sparkling wine on arrival
*Price is indicative and based on sample return fares (inclusive of booking fees on Low Cost Carriers). To view live pricing, conduct a full search. Luxury Escapes full Terms and Conditions apply