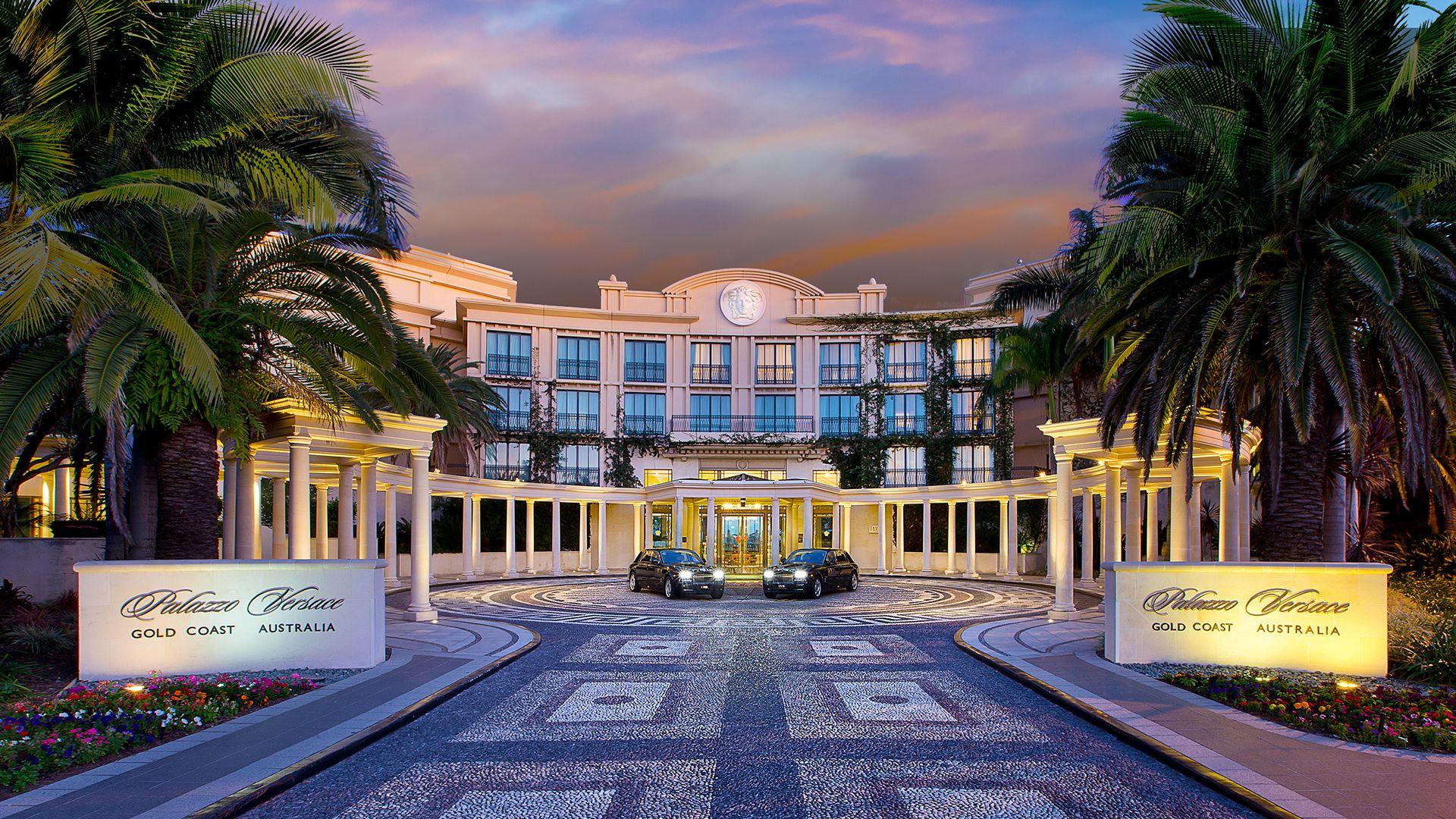 Palazzo Versace: The Definition of Luxury on the Gold Coast
The pinnacle of luxury awaits at the world-renowned Palazzo Versace Gold Coast. Indulge in the glamorous Versace lifestyle with an incredible three-night stay in an opulent Superior Room with couple-sized spa bath. From the moment you arrive you'll feel like a celebrity, with a spectacular buffet breakfast each morning, an extravagant seafood buffet dinner for two, a tantalising two-course lunch in Il Barocco with one glass of wine each, unlimited in-room movies, late midday checkout, exclusive Versace amenities you can take home with you and much more. Plus, up to two kids (aged 11 years and under) stay free, with accommodation and discounted children's breakfast.

Book now. Pay Later.
Package Options
---
VERSACE LUXURY
Superior Room
Inclusion Highlights:
Inclusions valid for two people
Up to two children aged 11 years and under stay free of charge on existing bedding (accommodation only)
One famed Versace seafood buffet dinner for two at Il Barocco
A two course-lunch for two at Il Barocco with one glass of wine per person
LAGOON UPGRADE
Lagoon Room
Inclusion Highlights:
Inclusions valid for two people
Up to two children aged 11 years and under stay free of charge on existing bedding (accommodation only)
One famed Versace seafood buffet dinner for two at Il Barocco
A two course-lunch for two at Il Barocco with one glass of wine per person
SUITE UPGRADE
Superior Suite
Inclusion Highlights:
Inclusions valid for two people
Complimentary miniature his-and-hers Versace fragrances
Up to two children aged 11 years and under stay free of charge on existing bedding (accommodation only)
One famed Versace seafood buffet dinner for two at Il Barocco
VERSACE LUXURY
Superior Room
Inclusion Highlights:
Inclusions valid for two people
Up to two children aged 11 years and under stay free of charge on existing bedding (accommodation only)
One famed Versace seafood buffet dinner for two at Il Barocco
A two course-lunch for two at Il Barocco with one glass of wine per person
LAGOON UPGRADE
Lagoon Room
Inclusion Highlights:
Inclusions valid for two people
Up to two children aged 11 years and under stay free of charge on existing bedding (accommodation only)
One famed Versace seafood buffet dinner for two at Il Barocco
A two course-lunch for two at Il Barocco with one glass of wine per person
SUITE UPGRADE
Superior Suite
Inclusion Highlights:
Inclusions valid for two people
Complimentary miniature his-and-hers Versace fragrances
Up to two children aged 11 years and under stay free of charge on existing bedding (accommodation only)
One famed Versace seafood buffet dinner for two at Il Barocco
*Price is indicative and based on sample return fares (inclusive of booking fees on Low Cost Carriers). To view live pricing, conduct a full search. Luxury Escapes full Terms and Conditions apply