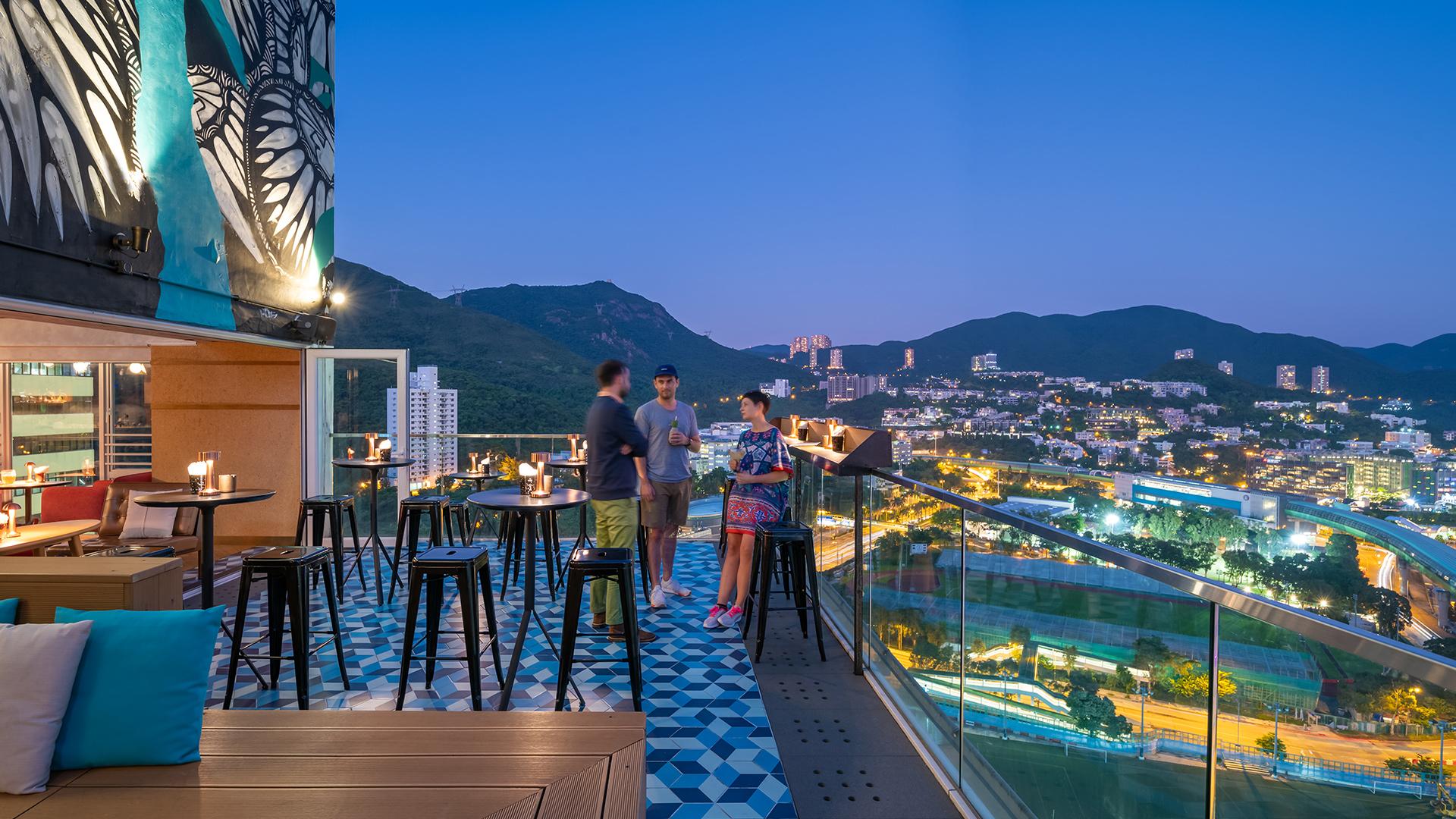 Ovolo Southside: Discover Hong Kong's Coolest Hotel
You are invited to explore the vibrant culture and exciting culinary scene of Hong Kong from the award-winning and conveniently located Ovolo Southside. Where edgy design and love of art meet, Ovolo Southside provides a space brimming with sleek, meticulous design and awe-inspiring art throughout. Located in Wong Chuk Hang, the city's first warehouse-turned-hotel is a trendy alternative taking you to one of the most authentic districts of the city. The hotel also features an innovative restaurant, a stunning rooftop cocktail bar and brand new Mexican Taqueria. Includes daily breakfast, one hour of free-flow drinks with a selection of wines and beers, complimentary mini bar restocked daily and a semi-buffet style lunch during your stay.

Book now. Pay Later.
package Options
CITY ESCAPE
Corner Deluxe Room
Inclusion highlights:
Inclusions valid for two adults
Daily buffet breakfast served in the stylish surroundings of Komune
A semi-buffet style lunch at Komune, with international flavours and a dessert station
Free-flow happy hour drinks from 5pm to 7pm: sip on a red or white wine or beer
GROUP UPGRADE
Family and Friends Room
Double Points

Earn 2,198 Qantas Points
Inclusion highlights:
Inclusions valid for four people
Daily buffet breakfast served in the stylish surroundings of Komune
A semi-buffet style lunch at Komune, with international flavours and a dessert station
Free-flow happy hour drinks from 5pm to 7pm: sip on a red or white wine or beer
CITY ESCAPE
Corner Deluxe Room
Inclusion highlights:
Inclusions valid for two adults
Daily buffet breakfast served in the stylish surroundings of Komune
A semi-buffet style lunch at Komune, with international flavours and a dessert station
Free-flow happy hour drinks from 5pm to 7pm: sip on a red or white wine or beer
GROUP UPGRADE
Family and Friends Room
Double Points

Earn 3,298 Qantas Points
Inclusion highlights:
Inclusions valid for four people
Daily buffet breakfast served in the stylish surroundings of Komune
A semi-buffet style lunch at Komune, with international flavours and a dessert station
Free-flow happy hour drinks from 5pm to 7pm: sip on a red or white wine or beer
*Price is indicative and based on sample return fares (inclusive of booking fees on Low Cost Carriers). To view live pricing, conduct a full search. Luxury Escapes full Terms and Conditions apply