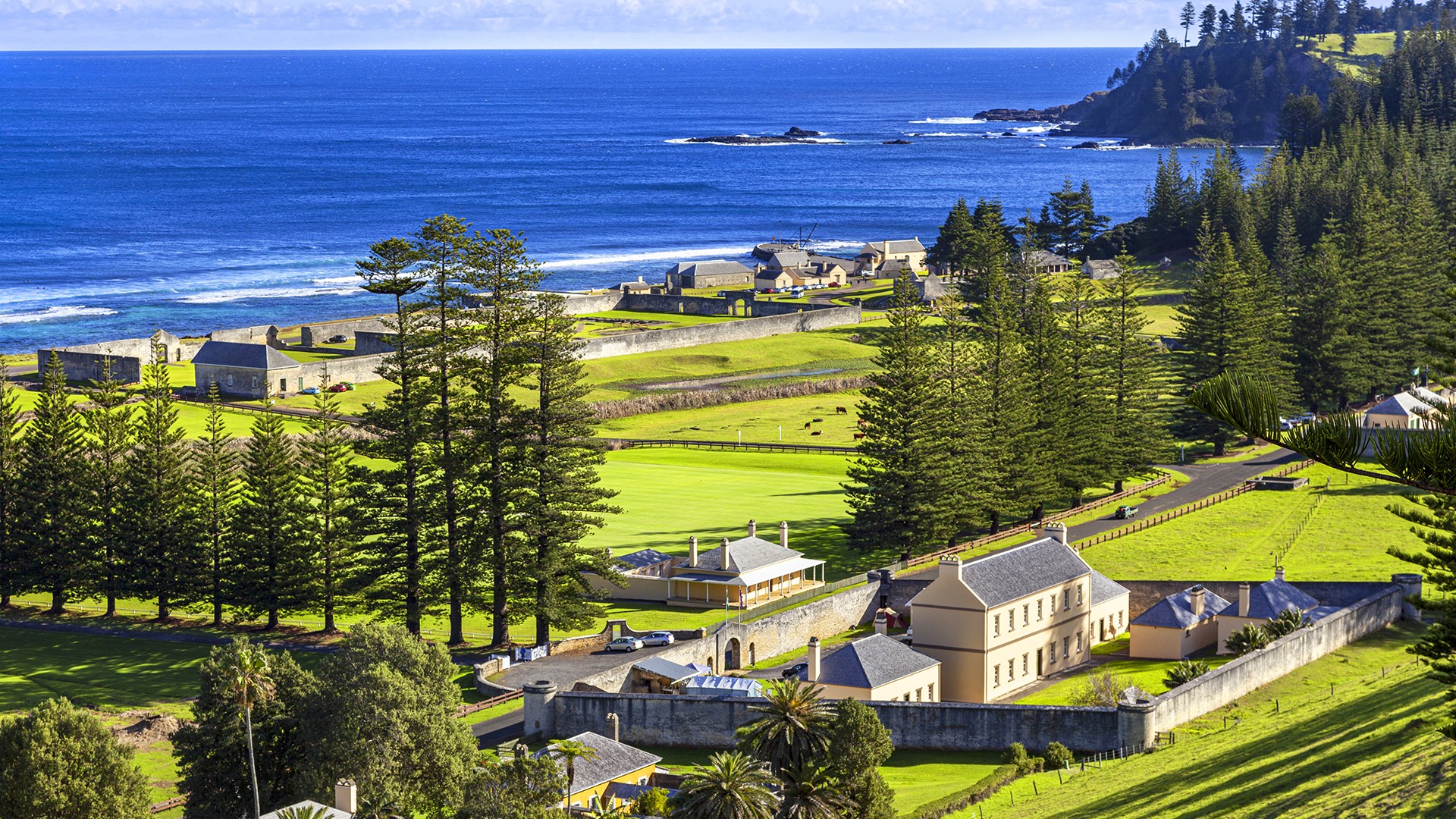 Norfolk Island 2022: 7-Day Small-Group Tour with Glass-Bottom Boat Cruise, Local Cultural Experiences & All Meals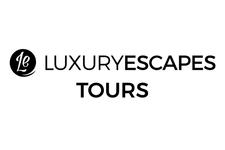 Rethink your notions of paradise with a seven-day small-group (max. 16 travellers) cultural tour of Norfolk Island. Just a 2.5-hour flight from Brisbane, Sydney or Auckland, this tiny Australian island in the South Pacific is home to World Heritage-listed convict buildings, gloriously curved crescents of golden sand, legendary island hospitality, paddock-to-plate dining and some of the most punishing and intriguing chapters of Australian and South Pacific history. Step back in time and share cultural experiences with a small group of like-minded travellers as you enjoy handpicked accommodation and daily gourmet dining.
Embrace Norfolk Island's often overlooked, yet unforgettable, culture and fall instantly in love with one of Australia's most fascinating destinations. Join guided tours of local farms, where indulgent produce is shared over glasses of wine and sweeping panoramas. Support the local artistic community with a journey along the Art Trail, followed by a stop and stroll among the lush greenery of Queen Victoria's Garden. At the wreckage site of HMS Sirius, learn about its failed expedition before a glass-bottom boat cruise takes you to the second southernmost coral reef in the world. Be escorted through Australian novelist Colleen McCullough's beloved property, 'Out Yenna', and enjoy a glimpse into the life of this literary icon. Then, be treated like royalty with an indulgent high tea luncheon on the Forrester Court lawns, perfectly positioned on the cliff's edge overlooking Cascade Bay.
With expert insights, unique experiences and gourmet farm-to-table dining, this tour of Norfolk Island's dazzling paradise is sure to leave a lasting impression.
Your tour includes:
Six nights of handpicked accommodation at Paradise Hotel & Resort
Daily breakfast, six lunches and six dinners, including a Polynesian dinner and cultural show, and dinner at Bailey's Restaurant, the iconic centrepiece of Governor's Lodge
Take a guided tour of The Hilli Goat Farm, followed by an indulgent cheese platter overlooking Anson Bay and Captain Cook's landing place
Support the local artistic community on an Art Trail tour, featuring stops at boutique retail stores and creative studios
Enjoy a seasonal fruit platter and wine at Queen Victoria's Garden, overlooking World Heritage-listed Kingston
Visit the infamous wreck site of HMS Sirius on the coral reef off Slaughter Bay
View the island's beautiful coral gardens on a glass-bottom boat cruise
Learn about the Bounty descendants at '1856 The Untold Story' light and sound show
Join a guided tour of esteemed novelist Colleen McCullough's two-story colonial house
Meet 'Mr Bull' at Norfolk Blue farm, a working cattle breeder and renowned restaurant
Savour a high tea luncheon on the magnificent Forrester Court lawns, with a selection of tea and locally distilled liqueurs
All sightseeing and entrance fees as detailed in the itinerary
The services of an expert local driver guide
Private airport transfers and air-conditioned transportation throughout
Your journey takes you to: Norfolk Island.
Book with Confidence: We work directly with our trusted partners and provide 24/7 customer service to ensure that no matter what happens, we're here to help. If your escape is affected by Covid-19 restrictions, we will do our best to assist you with a date change or provide you with a Luxury Escapes credit for another Limited Time Lux Exclusive accommodation, tour or cruise offer, less any unrecoverable costs; excludes flights. Find out more
Interest-free payment options available 

package Options
7 Days from
Includes taxes & fees
Sold out
Inclusion highlights:
Packages valid for one person (twin share) – you must purchase two packages
Includes private room and bathroom throughout the tour with king or twin bedding
Six nights of handpicked accommodation at Paradise Hotel & Resort
Daily breakfast, six lunches and six dinners, including a Polynesian dinner and cultural show, and dinner at Bailey's Restaurant, the iconic centrepiece of Governor's Lodge
Take a guided tour of The Hilli Goat Farm, followed by an indulgent cheese platter overlooking Anson Bay and Captain Cook's landing place
Support the local artistic community on an Art Trail tour, featuring stops at boutique retail stores and creative studios
Enjoy a seasonal fruit platter and wine at Queen Victoria's Garden, overlooking World Heritage-listed Kingston
Visit the infamous wreck site of HMS Sirius on the coral reef off Slaughter Bay
View the island's beautiful coral gardens on a glass-bottom boat cruise
Learn of the journey of the Bounty descendants at '1856 The Untold Story' light and sound show
Join a guided tour of esteemed novelist Colleen McCullough's two-story colonial house
Meet 'Mr Bull' at Norfolk Blue farm, a working cattle breeder and renowned restaurant
Savour a high tea luncheon on the magnificent Forrester Court lawns, with a selection of tea and locally distilled liqueurs
All sightseeing and entrance fees as detailed in the itinerary
The services of an expert local driver guide
Private airport transfers and air-conditioned transportation throughout
7 Days from
Includes taxes & fees
Sold out
Inclusion highlights:
Packages valid for one person (solo traveller)
Includes private room and bathroom throughout the tour with king or twin bedding
Six nights of handpicked accommodation at Paradise Hotel & Resort
Daily breakfast, six lunches and six dinners, including a Polynesian dinner and cultural show, and dinner at Bailey's Restaurant, the iconic centrepiece of Governor's Lodge
Take a guided tour of The Hilli Goat Farm, followed by an indulgent cheese platter overlooking Anson Bay and Captain Cook's landing place
Support the local artistic community on an Art Trail tour, featuring stops at boutique retail stores and creative studios
Enjoy a seasonal fruit platter and wine at Queen Victoria's Garden, overlooking World Heritage-listed Kingston
Visit the infamous wreck site of HMS Sirius on the coral reef off Slaughter Bay
View the island's beautiful coral gardens on a glass-bottom boat cruise
Learn of the journey of the Bounty descendants at '1856 The Untold Story' light and sound show
Join a guided tour of esteemed novelist Colleen McCullough's two-story colonial house
Meet 'Mr Bull' at Norfolk Blue farm, a working cattle breeder and renowned restaurant
Savour a high tea luncheon on the magnificent Forrester Court lawns, with a selection of tea and locally distilled liqueurs
All sightseeing and entrance fees as detailed in the itinerary
The services of an expert local driver guide
Private airport transfers and air-conditioned transportation throughout
Sign up for instant access
Exclusive hand-picked offers
1,315,267 followers
---