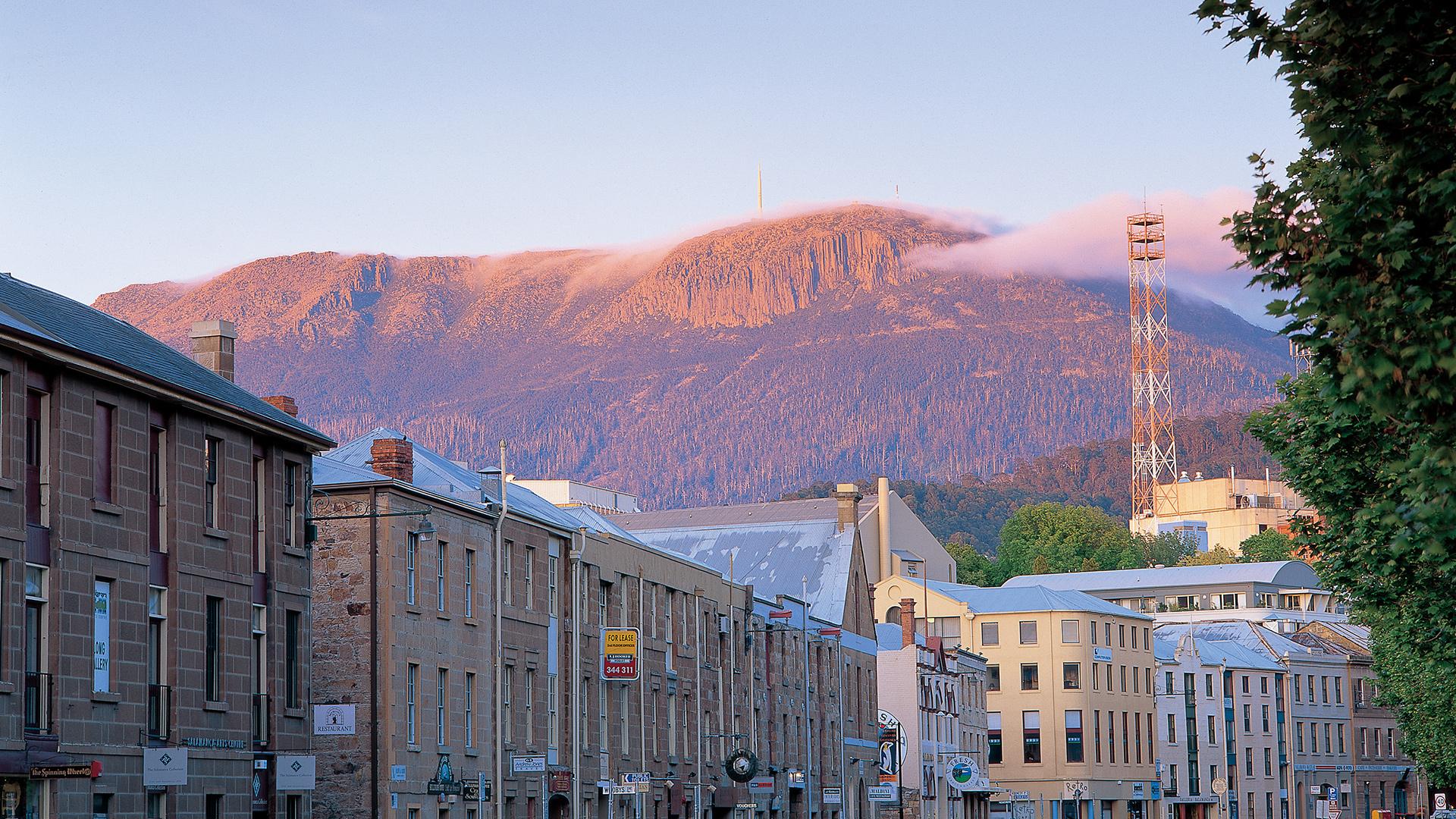 Grand Opening: Discover Hobart's Newest Hotel in the Heart of Salamanca Place
Experience Hobart's charms from a chic, brand-new launchpad, concealed within original warehouses in bustling Salamanca Place. The newly opened Moss Hotel is already the name on everyone's lips. The newest addition to Hobart's boutique hotels, this luxury cocoon is in an unbeatable location, steps away from everything the city has on offer. Your boutique escape includes a bottle of Tasmanian sparkling wine on arrival, a cheese platter with local products and fine cheeses, a guaranteed, leisurely late 1pm check-out and an exclusive Experience Passport with local discounts and special offers.

Book now. Pay Later.
package Options
HOBART ESCAPE
Loft, Pod or Bower Room
Inclusion highlights:
Inclusions valid for two adults
A bottle of Tasmanian sparkling wine on arrival served with a local cheese platter
Guaranteed late 1pm check-out
An Experience Passport giving you access to exclusive discounts and special offers
Inclusion highlights:
Inclusions valid for two adults
Upgrade to a larger room with views over Salamanca Place
A bottle of Tasmanian sparkling wine on arrival served with a local cheese platter
Guaranteed late 1pm check-out
GROVE BATH UPGRADE
Grove Bath Room
Inclusion highlights:
Inclusions valid for two adults
Upgrade to a larger room with a romantic bathtub
A bottle of Tasmanian sparkling wine on arrival served with a local cheese platter
Guaranteed late 1pm check-out
GROVE BALCONY UPGRADE
Grove Balcony
Inclusion highlights:
Inclusions valid for two adults
Upgrade to a larger room with a private balcony over Salamanca Place
A bottle of Tasmanian sparkling wine on arrival served with a local cheese platter
Guaranteed late 1pm check-out
HOBART ESCAPE
Loft, Pod or Bower Room
Inclusion highlights:
Inclusions valid for two adults
A bottle of Tasmanian sparkling wine on arrival served with a local cheese platter
Guaranteed late 1pm check-out
An Experience Passport giving you access to exclusive discounts and special offers
Inclusion highlights:
Inclusions valid for two adults
Upgrade to a larger room with views over Salamanca Place
A bottle of Tasmanian sparkling wine on arrival served with a local cheese platter
Guaranteed late 1pm check-out
GROVE BATH UPGRADE
Grove Bath Room
Inclusion highlights:
Inclusions valid for two adults
Upgrade to a larger room with a romantic bathtub
A bottle of Tasmanian sparkling wine on arrival served with a local cheese platter
Guaranteed late 1pm check-out
GROVE BALCONY UPGRADE
Grove Balcony
Inclusion highlights:
Inclusions valid for two adults
Upgrade to a larger room with a private balcony over Salamanca Place
A bottle of Tasmanian sparkling wine on arrival served with a local cheese platter
Guaranteed late 1pm check-out
*Price is indicative and based on sample return fares (inclusive of booking fees on Low Cost Carriers). To view live pricing, conduct a full search. Luxury Escapes full Terms and Conditions apply