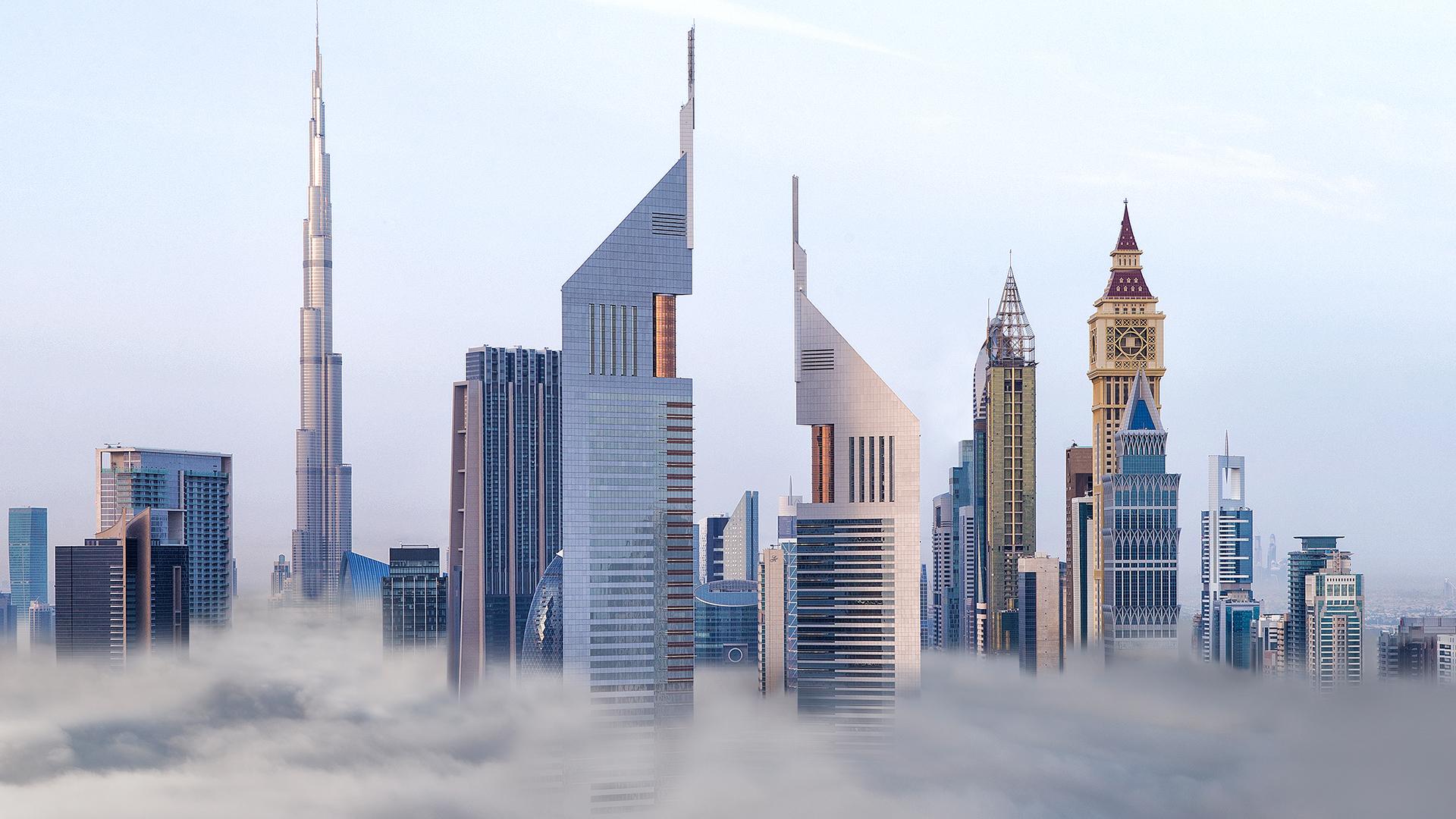 Iconic Jumeirah Stay in the Heart of Dubai with Club Access
Experience signature Jumeirah service at Jumeirah Emirates Towers, located on the popular Sheikh Zayed Road near the iconic Burj Khalifa. This luxury skyscraper offers 11 dining and nightlife venues, a rooftop pool and unlimited complimentary access to Wild Wadi Waterpark™ and Jumeirah's private beach throughout your stay. Enjoy VIP treatment, with access to the exclusive Club Executive Lounge (named the Best Luxury Hotel Club Lounge Worldwide in 2018) including daily breakfast and afternoon tea, all-day refreshments and nightly free-flow cocktails during happy hour. You will also receive 20% off food, beverage and spa treatments, plus a welcome drink on arrival. Upgraded rooms and family packages for two adults and two children (aged 11 years and under) are available.

Book now. Pay Later.
package Options
---
VIP CITY BREAK
Deluxe Room
Inclusion Highlights:
Inclusions valid for two adults
Complimentary access to the Club Executive Lounge, offering daily breakfast and afternoon tea, all-day refreshments and nightly free-flow cocktails with canapés
A refreshing welcome drink on arrival
PREMIER UPGRADE
Premier Deluxe Room
Inclusion Highlights:
Inclusions valid for two adults
One-way private airport pick-up
Complimentary access to the Club Executive Lounge, offering daily breakfast and afternoon tea, all-day refreshments and nightly free-flow cocktails with canapés
FAMILY UPGRADE
Premier Deluxe Room
Inclusion Highlights:
Inclusions valid for two adults & two children (aged 11 years and under)
One-way private airport pick-up
Unlimited complimentary access to Wild Wadi Waterpark™
VIP CITY BREAK
Deluxe Room
Inclusion Highlights:
Inclusions valid for two adults
Complimentary access to the Club Executive Lounge, offering daily breakfast and afternoon tea, all-day refreshments and nightly free-flow cocktails with canapés
A refreshing welcome drink on arrival
PREMIER UPGRADE
Premier Deluxe Room
Inclusion Highlights:
Inclusions valid for two adults
One-way private airport pick-up
Complimentary access to the Club Executive Lounge, offering daily breakfast and afternoon tea, all-day refreshments and nightly free-flow cocktails with canapés
FAMILY UPGRADE
Premier Deluxe Room
Inclusion Highlights:
Inclusions valid for two adults & two children (aged 11 years and under)
One-way private airport pick-up
Unlimited complimentary access to Wild Wadi Waterpark™
VIP CITY BREAK
Deluxe Room
Inclusion Highlights:
Inclusions valid for two adults
Complimentary access to the Club Executive Lounge, offering daily breakfast and afternoon tea, all-day refreshments and nightly free-flow cocktails with canapés
A refreshing welcome drink on arrival
PREMIER UPGRADE
Premier Deluxe Room
Inclusion Highlights:
Inclusions valid for two adults
One-way private airport pick-up
Complimentary access to the Club Executive Lounge, offering daily breakfast and afternoon tea, all-day refreshments and nightly free-flow cocktails with canapés
FAMILY UPGRADE
Premier Deluxe Room
Inclusion Highlights:
Inclusions valid for two adults & two children (aged 11 years and under)
One-way private airport pick-up
Unlimited complimentary access to Wild Wadi Waterpark™
*Price is indicative and based on sample return fares (inclusive of booking fees on Low Cost Carriers). To view live pricing, conduct a full search. Luxury Escapes full Terms and Conditions apply