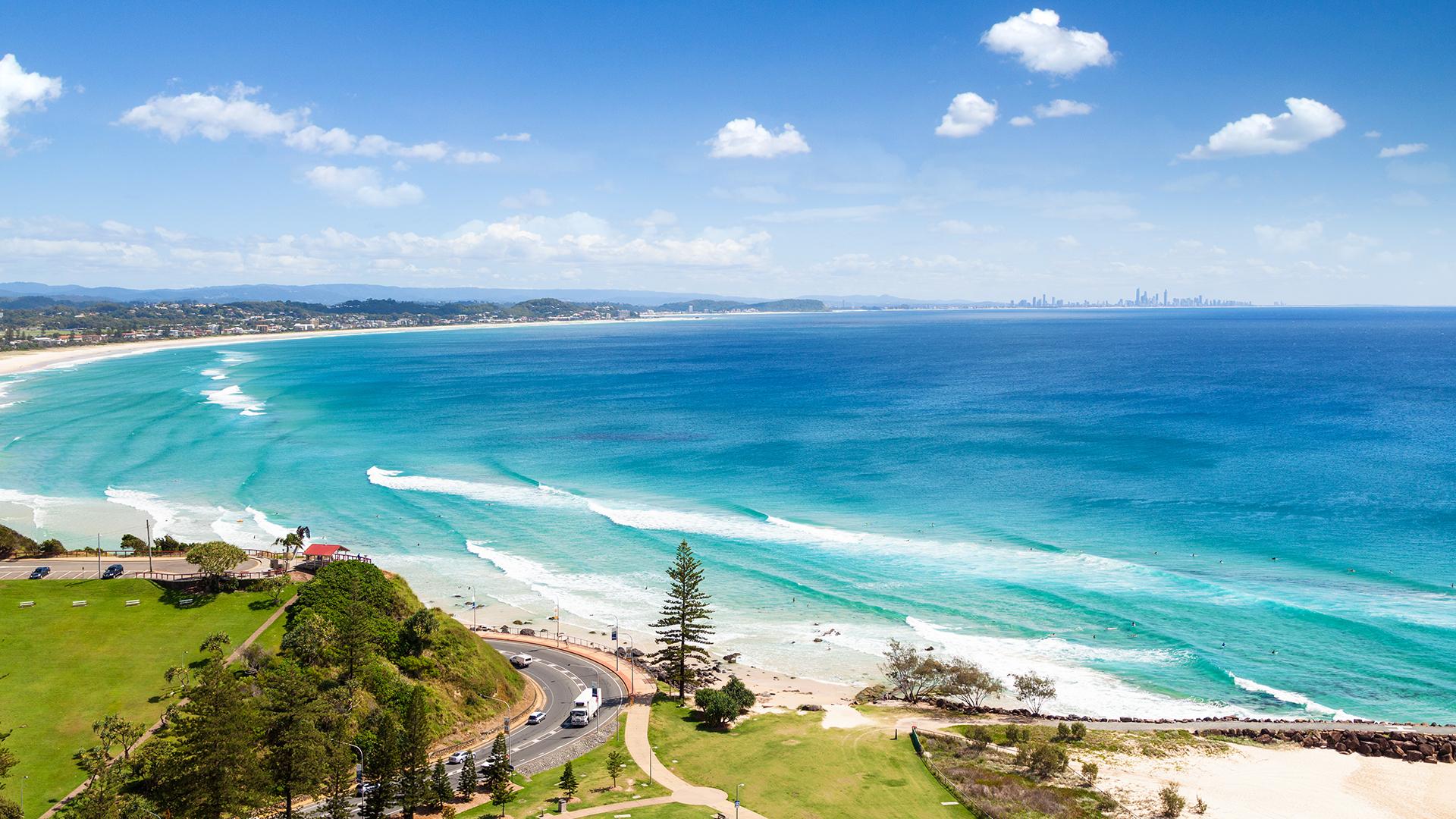 Iconic Kirra Beach Resort
Luxury Gold Coast Family Apartment Escape moments from Kirra Beach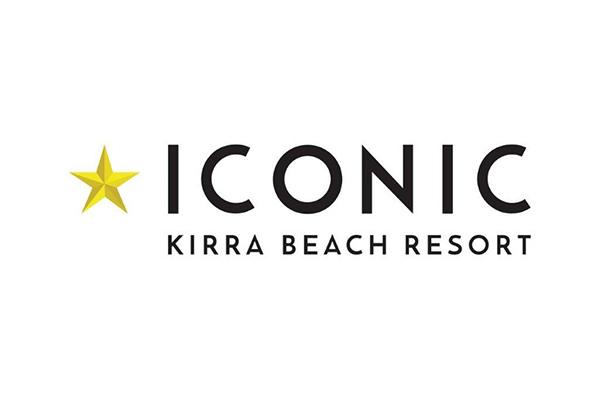 Treat yourself to a relaxing seaside escape with family or friends with a stay at the Iconic Kirra Beach Resort. Experience understated coastal luxury, sleekly decorated apartments and high-end sophistication at this oasis, nestled on one of Australia's most pristine shorelines, within walking distance to the vibrant culture of the southern Gold Coast.
This beachfront property will allow you to truly immerse yourself in the laidback lifestyle of the Gold Coast — your launchpad to the ultimate group getaway or fun-filled family adventure. Spend sun-drenched days at one of the Gold Coast's many beautiful beaches, with Burleigh Heads, Coolangatta and Kirra Beach at your doorstep. Springbrook National Park offers tranquil nature walks and experiences, while Broadbeach is the place to go for award-winning dining and boutique shopping, or hang with the locals at Burleigh Heads Beach. Perched on the fringes of Burleigh Head National Park, this area is buzzing with resident surfers, azure waters and stretches of white sand sans the tourists.
Your handpicked inclusions:
Toast your escape with a welcome bottle of wine and chocolates in-room on arrival
Dine out with 10% off at Bread and Butter and St Helens (valid from Sundays to Thursdays)
Come and go as you please with daily parking for one vehicle throughout your stay
Enjoy complimentary beach towel hire for your sun-soaked days
Stay connected with included high-speed Wi-Fi, premium Foxtel and convenient access to Netflix
Relax until the last moment with leisurely late 12pm checkout
Premier Ocean-View upgrades available: Upgrade to a two- or three-bedroom Premier Ocean-View Apartment for uninterrupted ocean and beach views from your private balcony.
Travelling with family or friends? Want to experience sun-kissed Queensland with a larger group or more of the family? The Three-Bedroom Premier Ocean-View Apartment boasts 110sqm of indoor-outdoor space for up to six people. This luxurious self-contained sanctuary boasts two king beds, two single beds and incredible ocean views.
Interest-free payment options available 

Use Qantas Points on this holiday
Interest-free payment options available 

package Options
Select your package type
GOLD COAST APARTMENT LUXURY
Two-Bedroom Panoramic View Apartment
Bask in the stunning coastal and hinterland views from the private balcony of your spacious and light-filled two-bedroom apartment, located at the rear of the building from the 6th to14th floor
Room Size: 100 m²
Inclusion highlights:
Welcome bottle of wine and chocolates in-room on arrival
10% dining discount at Bread and Butter and St Helens (valid from Sundays to Thursdays)
Onsite undercover parking for one vehicle
Premium Foxtel package and access to Netflix
PARK & SIDE OCEAN-VIEW UPGRADE
Two-Bedroom Park and Side Ocean-View Apartment
Stretch out with plenty of space in your fully self-contained park and ocean-view apartment, boasting modern interiors and convenient amenities, located at the north side of the building from the 2nd-7th floor
Room Size: 100 m²
Inclusion highlights:
Welcome bottle of wine and chocolates in-room on arrival
10% dining discount at Bread and Butter and St Helens (valid from Sundays to Thursdays)
Onsite undercover parking for one vehicle
Premium Foxtel package and access to Netflix
Two-Bedroom Ocean-View Apartment
Watch the waves roll in from your fully self-contained ocean-view apartment, perfectly located for gorgeous beach vistas from your balcony, located at the north side of the building from the 7th-15th floor
Room Size: 100 m²
Inclusion highlights:
Welcome bottle of wine and chocolates in-room on arrival
10% dining discount at Bread and Butter and St Helens (valid from Sundays to Thursdays)
Onsite undercover parking for one vehicle
Premium Foxtel package and access to Netflix
PREMIER OCEAN-VIEW UPGRADE
Two-Bedroom Premier Ocean-View Apartment
Enjoy uninterrupted beach and coastal vistas inside and out in this apartment with a premium position at the front of the building, offering sleek contemporary design and modern amenities, located from the 2nd-10th floor
Room Size: 100 m²
Inclusion highlights:
Welcome bottle of wine and chocolates in-room on arrival
10% dining discount at Bread and Butter and St Helens (valid from Sundays to Thursdays)
Onsite undercover parking for one vehicle
Premium Foxtel package and access to Netflix
THREE-BEDROOM PREMIER OCEAN-VIEW UPGRADE
Three-Bedroom Premier Ocean-View Apartment
Enjoying a premium position at the front of the building, allowing for uninterrupted ocean and beach views from the private balcony, this modern apartment features three separate bedrooms, sleek interiors and convenient amenities, located from the 2nd-10th floor
Room Size: 110 m²
Inclusion highlights:
Onsite undercover parking for two vehicles
Welcome bottle of wine and chocolates in-room on arrival
10% dining discount at Bread and Butter and St Helens (valid from Sundays to Thursdays)
Premium Foxtel package and access to Netflix
*Price is indicative and based on sample return fares (inclusive of booking fees on Low Cost Carriers). To view live pricing, conduct a full search. Luxury Escapes full Terms and Conditions apply