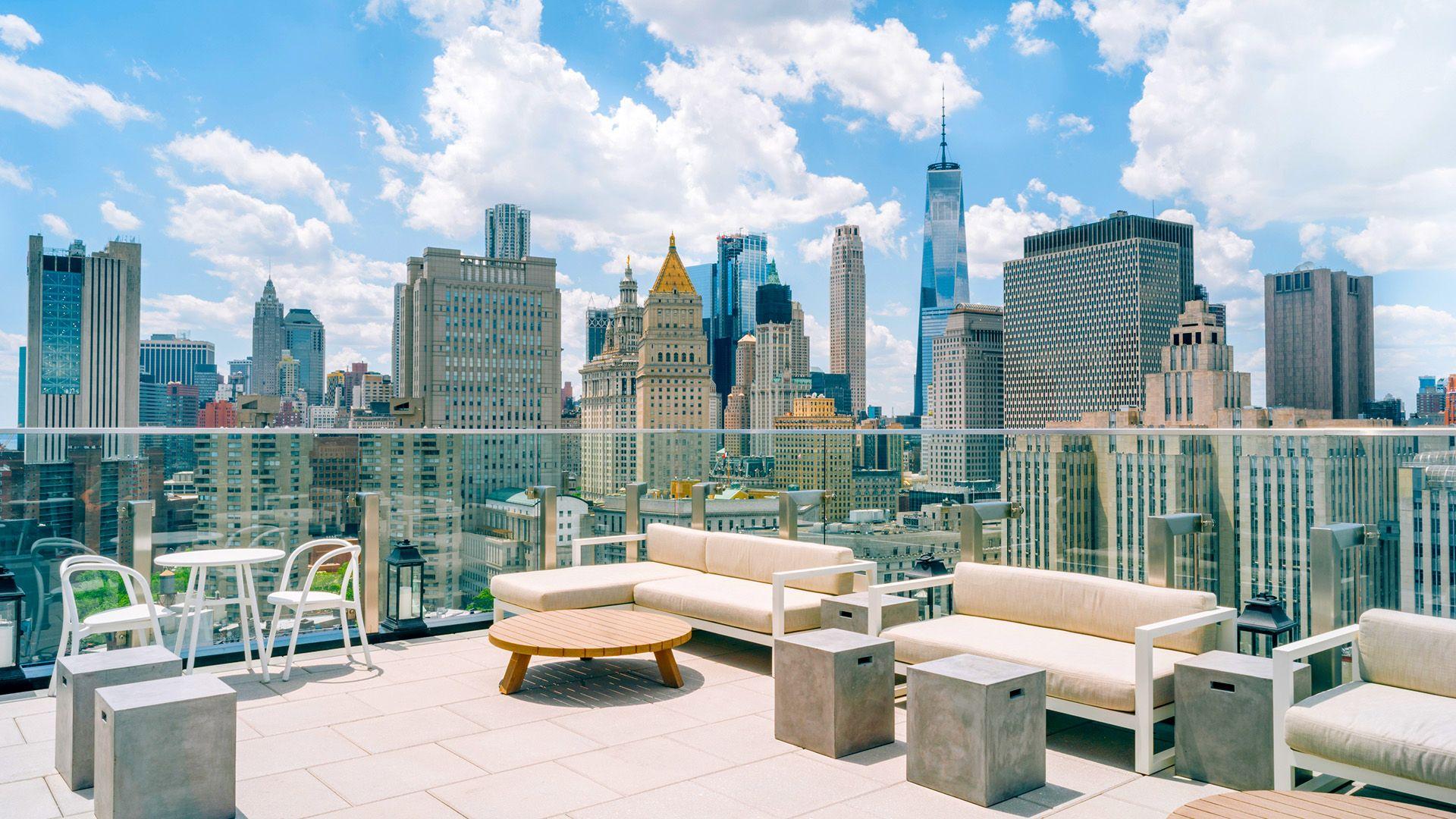 Stay in One of New York City's Top Hotels Right in the Heart of Downtown
Topping the New York City list in the 2019 Travel + Leisure World's Best Awards, the views alone from the rooftop bar of Hotel 50 Bowery are worth the stay. Situated above the pulsing Bowery, within walking distance of SoHo and Lower East Side, you'll experience the vibrancy of the world's most exciting city with a luxury stay in the heart of downtown Manhattan – a stone's throw from street-spilling bars, bustling cafes, trendy galleries and iconic sights. This designer boutique stay includes daily buffet breakfast, a rooftop cocktail each, a guaranteed late 2pm checkout and an included resort amenity fee which gives guests access to daily morning coffee, Wi-Fi, fitness centre, local calls and more.

Book now. Pay Later.
package Options
CHIC CITY ESCAPE
Deluxe King Room
Inclusion highlights:
Inclusions valid for two people
Daily buffet breakfast at Bowery Common
One cocktail per person at The Crown – the hotel's stunning rooftop bar
Guaranteed late 2pm checkout
VIP UPGRADE
City View King Room
Inclusion highlights:
Inclusions valid for two people
Daily buffet breakfast at Bowery Common
One cocktail per person at The Crown – the hotel's stunning rooftop bar
Guaranteed late 2pm checkout
*Price is indicative and based on sample return fares (inclusive of booking fees on Low Cost Carriers). To view live pricing, conduct a full search. Luxury Escapes full Terms and Conditions apply