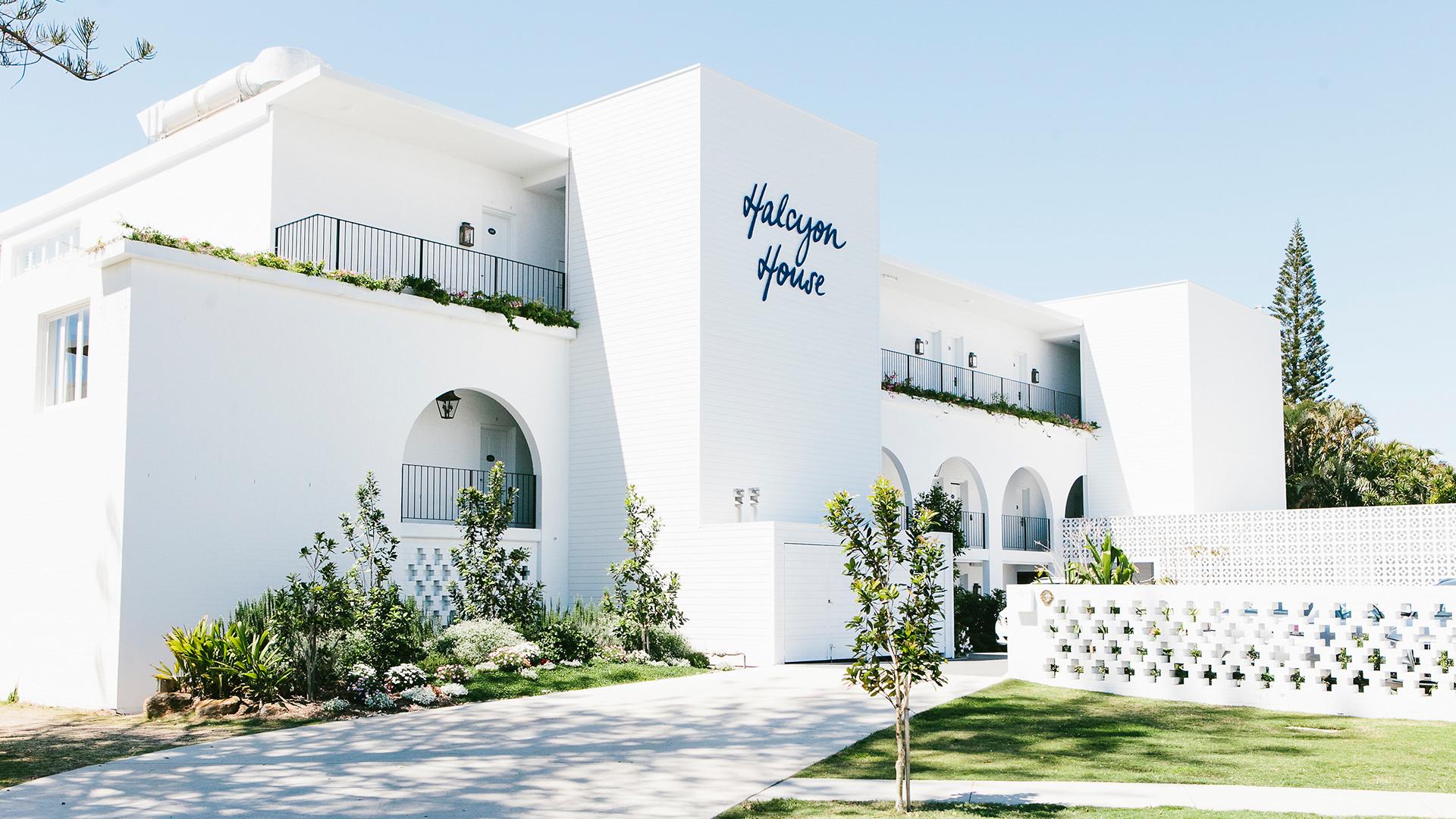 Boutique Waterfront Luxury with Exclusive Dining at Two-Hatted Restaurant Paper Daisy
Get a taste of the Mediterranean on the shores of Northern NSW at the designer Halcyon House – the highly acclaimed hotel that is quickly becoming one of Australia's most talked about boutique beachfront escapes. Located on Cabarita Beach, the hotel is just two hours from Brisbane, 20 minutes from the Gold Coast airport and 30 minutes north of Byron Bay. Stay for two nights or take in the stunning stretch of coastline for a luxurious three nights as you enjoy daily à la carte breakfast, a chef's plate lunch experience and a sumptuous four-course degustation dinner at the two-hatted Paper Daisy, a bottle of prosecco upon arrival, a late checkout, spa treatment credit for each guest and welcome drink on arrival.

Book now. Pay Later.
Package Options
---
Inclusion Highlights:
Inclusions valid for two adults
A decadent four-course dinner at the two hatted Paper Daisy restaurant
Daily a la carte breakfast at Paper Daisy restaurant or from the comfort of your room
A complimentary bottle of prosecco to toast your escape
Inclusion Highlights:
Inclusions valid for two adults
A decadent four-course dinner at the two hatted Paper Daisy restaurant
Daily a la carte breakfast at Paper Daisy restaurant or from the comfort of your room
A complimentary bottle of prosecco to toast your escape
SEAVIEW UPGRADE
Ocean Superior Room
Inclusion Highlights:
Inclusions valid for two adults
A decadent four-course dinner at the two hatted Paper Daisy restaurant
Daily a la carte breakfast at Paper Daisy restaurant or from the comfort of your room
A complimentary bottle of prosecco to toast your escape
Inclusion Highlights:
Inclusions valid for two adults
A decadent four-course dinner at the two hatted Paper Daisy restaurant
Daily a la carte breakfast at Paper Daisy restaurant or from the comfort of your room
A complimentary bottle of prosecco to toast your escape
Inclusion Highlights:
Inclusions valid for two adults
A decadent four-course dinner at the two hatted Paper Daisy restaurant
Daily a la carte breakfast at Paper Daisy restaurant or from the comfort of your room
A complimentary bottle of prosecco to toast your escape
SEAVIEW UPGRADE
Ocean Superior Room
Inclusion Highlights:
Inclusions valid for two adults
A decadent four-course dinner at the two hatted Paper Daisy restaurant
Daily a la carte breakfast at Paper Daisy restaurant or from the comfort of your room
A complimentary bottle of prosecco to toast your escape