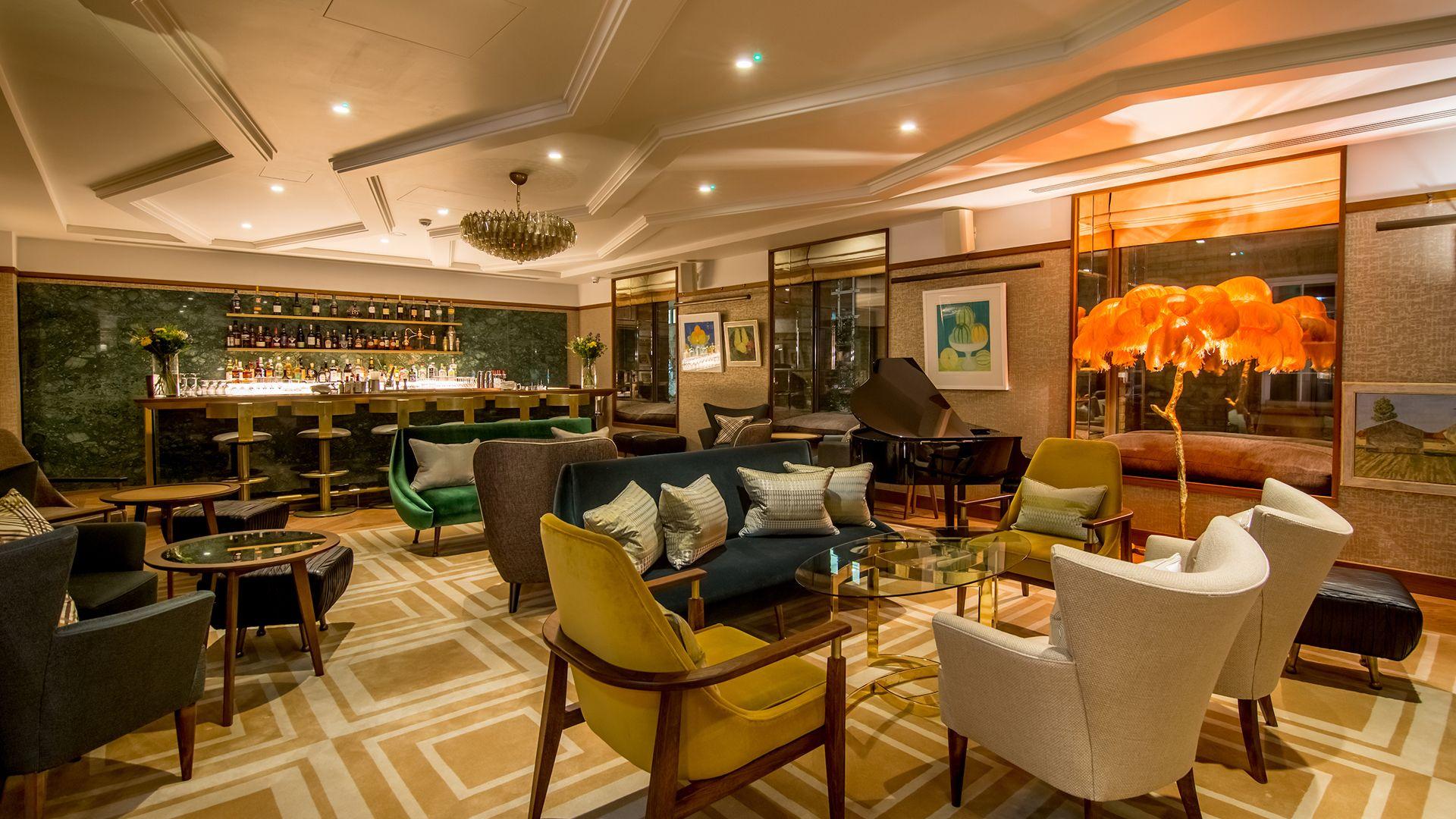 Stay at One of London's Most Exclusive Private Members' Clubs
You're invited to enter the glamorous world of London's private members' clubs with a boutique hotel stay at the exclusive Devonshire Club by Mantis, which includes temporary club membership. You'll be in the historic East End, within walking distance of ultra-trendy Brick Lane and Old Spitalfields Market, near the city's nightlife heart at arty Shoreditch. Live the high life with package inclusions of daily à la carte breakfast, a welcome bottle of wine, in-room minibar filled with soft drinks and snacks and access to exclusive members-only areas.

Book now. Pay Later.
package Options
EXCLUSIVE LONDON BREAK
Superior Club Room - 3 nights
Inclusion highlights:
Inclusions valid for two adults
Daily à la carte breakfast at The Brasserie
Welcome bottle of wine on arrival
Complimentary in-room minibar filled with soft drinks and snacks
DELUXE UPGRADE
Deluxe Club Room - 3 nights
Inclusion highlights:
Inclusions valid for two adults
Daily à la carte breakfast at The Brasserie
Welcome bottle of wine on arrival
Complimentary in-room minibar filled with soft drinks and snacks
EXECUTIVE UPGRADE
Executive Club Room - 3 nights
Inclusion highlights:
Inclusions valid for two adults
Daily à la carte breakfast at The Brasserie
Welcome bottle of wine on arrival
Complimentary in-room minibar filled with soft drinks and snacks
EXCLUSIVE LONDON BREAK
Superior Club Room - 5 nights
Inclusion highlights:
Inclusions valid for two adults
Daily à la carte breakfast at The Brasserie
Welcome bottle of wine on arrival
Complimentary in-room minibar filled with soft drinks and snacks
DELUXE UPGRADE
Deluxe Club Room - 5 nights
Inclusion highlights:
Inclusions valid for two adults
Daily à la carte breakfast at The Brasserie
Welcome bottle of wine on arrival
Complimentary in-room minibar filled with soft drinks and snacks
EXECUTIVE UPGRADE
Executive Club Room - 5 nights
Inclusion highlights:
Inclusions valid for two adults
Daily à la carte breakfast at The Brasserie
Welcome bottle of wine on arrival
Complimentary in-room minibar filled with soft drinks and snacks
EXCLUSIVE LONDON BREAK
Superior Club Room - 7 nights
Inclusion highlights:
Inclusions valid for two adults
Daily à la carte breakfast at The Brasserie
Welcome bottle of wine on arrival
Complimentary in-room minibar filled with soft drinks and snacks
DELUXE UPGRADE
Deluxe Club Room - 7 nights
Inclusion highlights:
Inclusions valid for two adults
Daily à la carte breakfast at The Brasserie
Welcome bottle of wine on arrival
Complimentary in-room minibar filled with soft drinks and snacks
EXECUTIVE UPGRADE
Executive Club Room - 7 nights
Inclusion highlights:
Inclusions valid for two adults
Daily à la carte breakfast at The Brasserie
Welcome bottle of wine on arrival
Complimentary in-room minibar filled with soft drinks and snacks
*Price is indicative and based on sample return fares (inclusive of booking fees on Low Cost Carriers). To view live pricing, conduct a full search. Luxury Escapes full Terms and Conditions apply