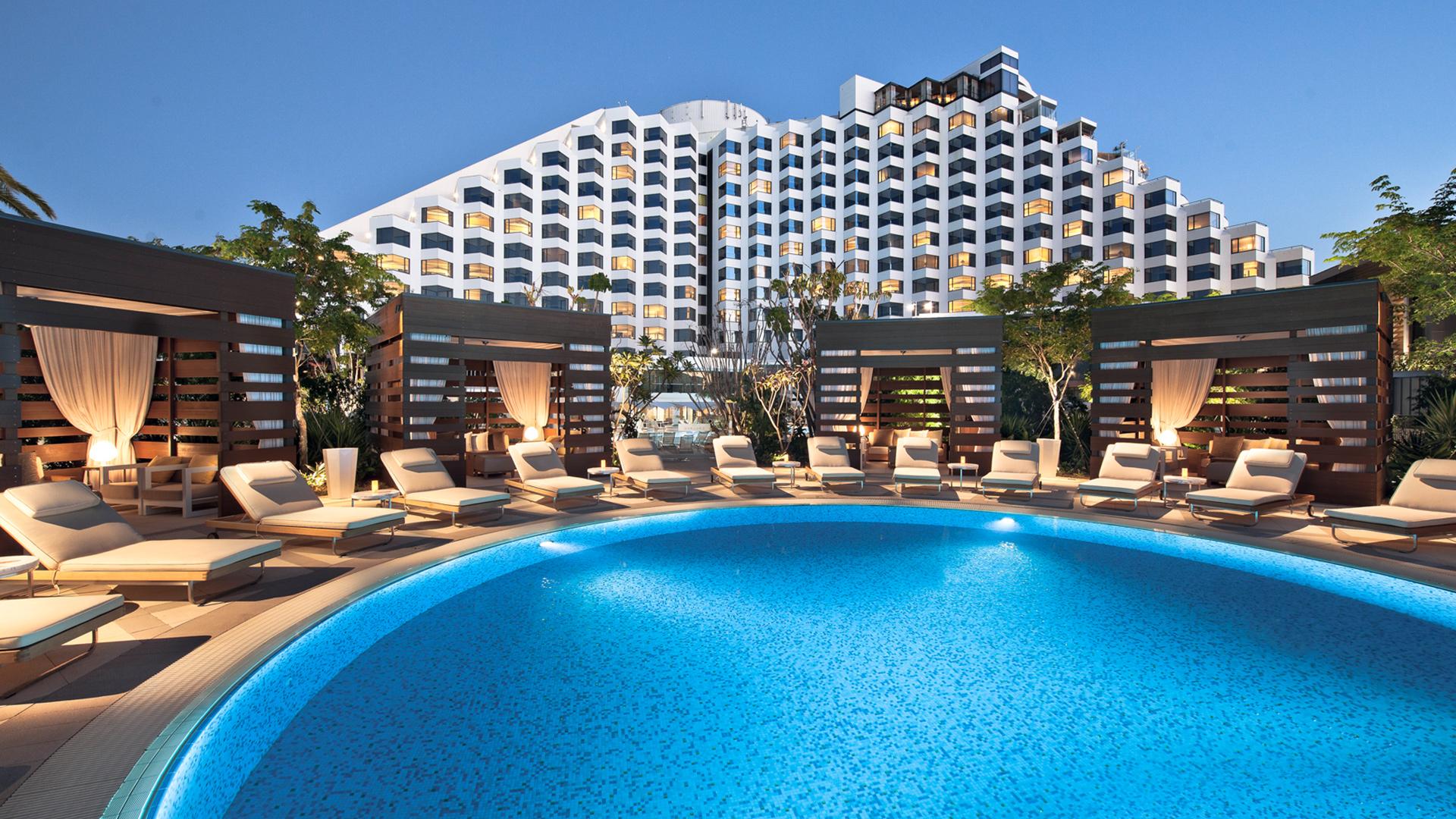 Iconic Crown Stay in the Heart of Perth
Make the renowned Crown Metropol Perth your inner-city oasis during a getaway in Western Australia's vibrant capital. This glamorous resort gives you access to the best of Perth without even leaving the complex, boasting premium restaurants, an expansive pool with chic daybeds, an indulgent day spa, the Crown Theatre, a casino and more. Live the VIP life with valet parking, a bottle of sparkling wine waiting for you on arrival, a complimentary upgrade to a Luxe View Room that looks out across the city and a leisurely midday checkout.

Book now. Pay Later.
package Options
CROWN CITY STAY
Luxe King Room
Inclusion highlights:
Inclusions valid for two people
Complimentary upgrade to a Luxe View room with fabulous views of the skyline
Daily breakfast in the stylish Atrium, home to Perth's best buffet
Come and go in style with complimentary VIP valet parking for one car
FAMILY UPGRADE
Luxe Twin Room
Inclusion highlights:
Inclusions valid for two people
Up to two guests stay free on existing bedding (see 'Fine Print' for details)
Complimentary upgrade to a Luxe View room with fabulous views of the skyline
Daily breakfast in the stylish Atrium, home to Perth's best buffet
Inclusion highlights:
Inclusions valid for two people
Daily breakfast in the stylish Atrium, home to Perth's best buffet
Come and go in style with complimentary VIP valet parking for one car
Toast to your getaway with a bottle of sparkling wine on arrival
CROWN CITY STAY
Luxe King Room
Inclusion highlights:
Inclusions valid for two people
Complimentary upgrade to a Luxe View room with fabulous views of the skyline
Daily breakfast in the stylish Atrium, home to Perth's best buffet
Come and go in style with complimentary VIP valet parking for one car
FAMILY UPGRADE
Luxe Twin Room
Inclusion highlights:
Inclusions valid for two people
Up to two guests stay free on existing bedding (see 'Fine Print' for details)
Complimentary upgrade to a Luxe View room with fabulous views of the skyline
Daily breakfast in the stylish Atrium, home to Perth's best buffet
Inclusion highlights:
Inclusions valid for two people
Daily breakfast in the stylish Atrium, home to Perth's best buffet
Come and go in style with complimentary VIP valet parking for one car
Toast to your getaway with a bottle of sparkling wine on arrival
*Price is indicative and based on sample return fares (inclusive of booking fees on Low Cost Carriers). To view live pricing, conduct a full search. Luxury Escapes full Terms and Conditions apply