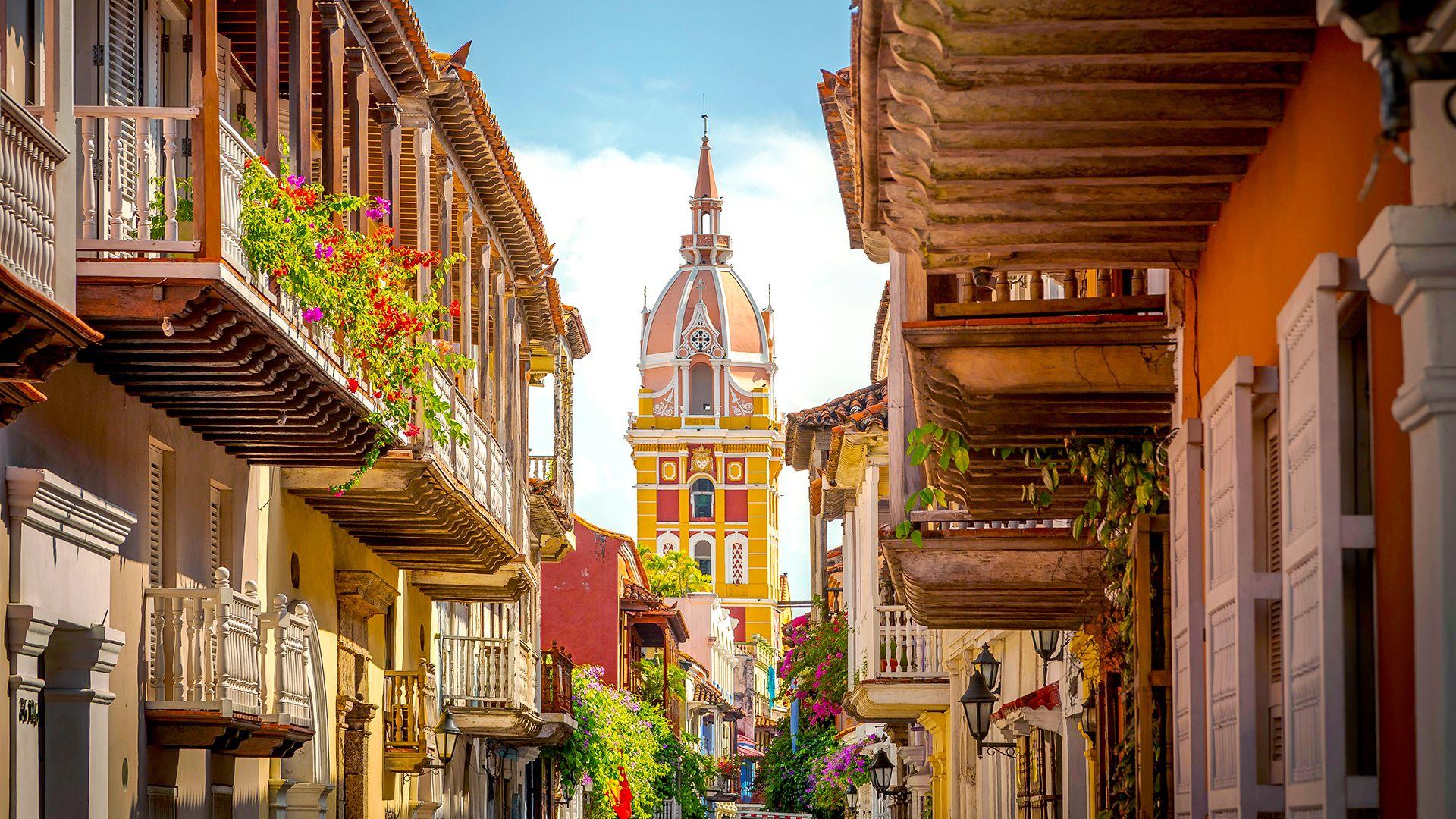 🌿CONSCIOUS COLLECTION: Beauty of Colombia - A Luxury Small-Group Tour
Uncover the wonders of Colombia, one of South America's most exciting destinations, on an eight-day luxury small-group tour (max. 16 travellers). Savour world-class luxury, staying in some of Colombia's finest five-star hotels, including Four Seasons elegance in Bogotá, renowned Marriott service in Medellin and one of the best locations in Cartagena at the Charleston Santa Teresa Hotel. One of the most decadent ways to experience this beautiful country, select the VIP package for an upgraded room at every hotel. Your itinerary has been carefully curated to show you the very best of Colombia. Discover the modern charm of Bogotá, tour a sustainable coffee plantation, stay in the magical seaside town of Cartagena – a true cultural treasure that has been named a UNESCO World-Heritage Site – indulge during a visit to a chocolate factory and savour the flavours of Colombia during a street-food tour. Includes seven nights' luxury accommodation, daily breakfast, a selection of gourmet dining experiences, private return airport transfers and transportation throughout, the services of expert local guides, insider experiences and so much more.

Book now. Pay Later.
package Options
Inclusion highlights:
Package valid for one person (twin share)
Seven nights of five-star accommodation, including Four Seasons elegance in Bogotá and world-renowned Marriott service in Medellin
Domestic flights between Bogotá and Medellin, and Medellin and Cartagena
Daily breakfast and select gourmet dining experiences
Inclusion highlights:
Package valid for one person (twin share)
Upgraded rooms at every hotel, including suites in Bogotá and Cartagena, and Private Lounge access in Medellin
Seven nights of five-star accommodation, including Four Seasons elegance in Bogotá and world-renowned Marriott service in Medellin
Domestic flights between Bogotá and Medellin, and Medellin and Cartagena
Inclusion highlights:
Package valid for one person
Seven nights of five-star accommodation, including Four Seasons elegance in Bogotá and world-renowned Marriott service in Medellin
Domestic flights between Bogotá and Medellin, and Medellin and Cartagena
Daily breakfast and select gourmet dining experiences
VIP UPGRADE - SOLO TRAVELLER
Inclusion highlights:
Package valid for one person
Upgraded rooms at every hotel, including suites in Bogotá and Cartagena, and Private Lounge access in Medellin
Seven nights of five-star accommodation, including Four Seasons elegance in Bogotá and world-renowned Marriott service in Medellin
Domestic flights between Bogotá and Medellin, and Medellin and Cartagena