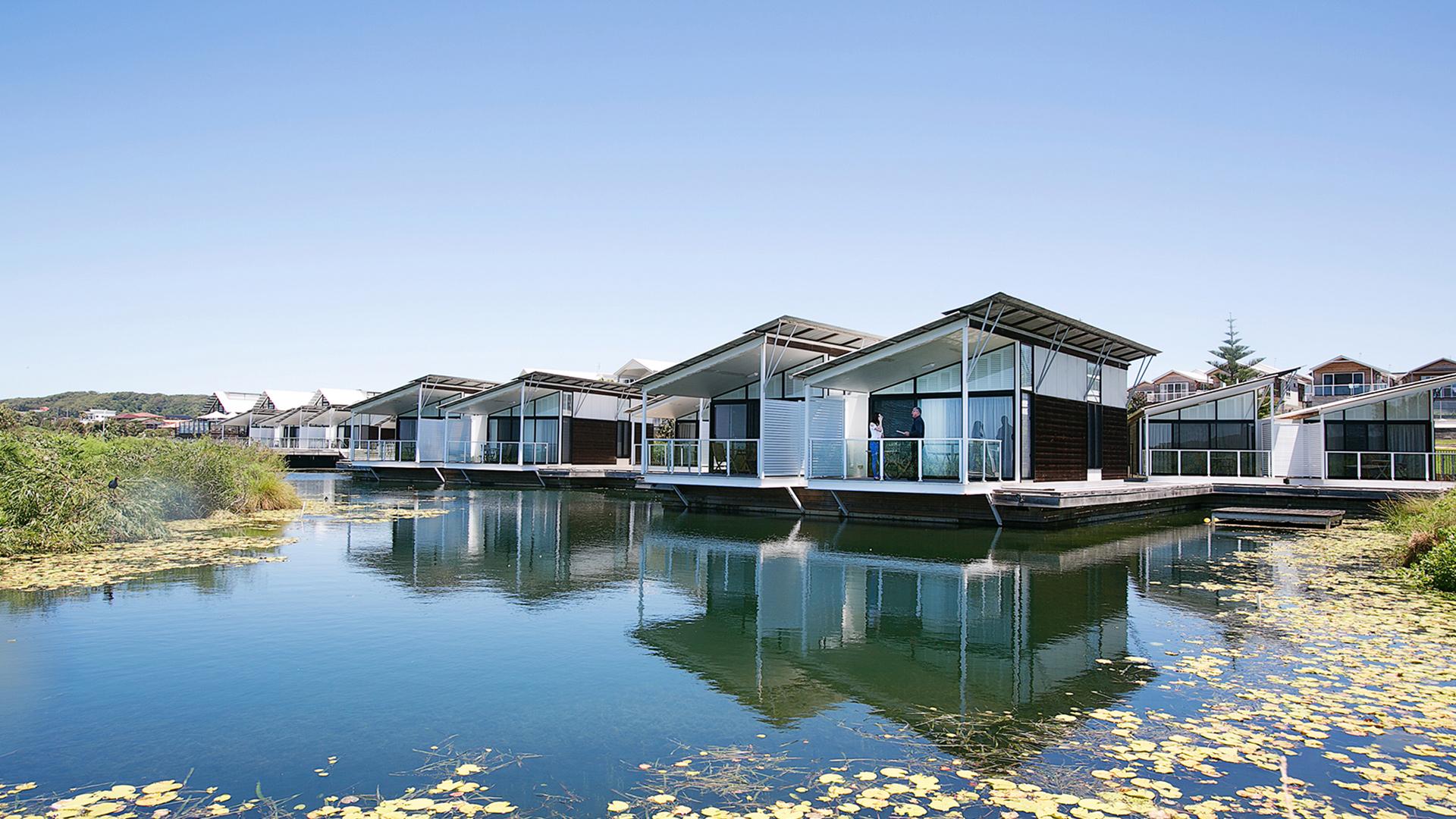 Lake Macquarie Coastal Escape Just 90 Minutes from Sydney
Your secluded seaside retreat awaits on the rugged NSW coastline overlooking the glittering Pacific Ocean, just 90 minutes from Sydney and 150 metres from the pristine Caves Beach Dunes in Lake Macquarie at Caves Coastal Bar & Bungalows. The ultimate laidback getaway, whisk your partner away with a beach bungalow stay overlooking the lagoon with a decadent daily breakfast at Boffee Coffee, a AU$50 resort food and beverage credit and guaranteed 12pm late checkout. Getting away with friends? With a selection of boutique bungalows, villas and townhouses from two up to six people available, you'll be able to enjoy the ultimate coastal escape with friends or family.

Book now. Pay Later.
package Options
CAVES BEACH ESCAPE
Beach Bungalow
Inclusion highlights:
Inclusions are valid for two adults
Daily breakfast at Boffee Coffee
AU$50 resort food and beverage credit to share
Guaranteed late 12pm checkout
COUPLES' OCEAN UPGRADE
Ocean Bungalow
Inclusion highlights:
Inclusions are valid for two adults
Daily breakfast at Boffee Coffee
AU$50 resort food and beverage credit to share
Guaranteed late 12pm checkout
CAVES BEACH ESCAPE
Beach Bungalow
Inclusion highlights:
Inclusions are valid for two adults
Daily breakfast at Boffee Coffee
AU$50 resort food and beverage credit to share
Guaranteed late 12pm checkout
FAMILY VILLA UPGRADE
Two-Bedroom Garden Villa
Inclusion highlights:
Inclusions valid for four people
AU$100 resort food and beverage credit to share
Guaranteed late 12pm checkout
Check-in: 3pm
COUPLES' OCEAN UPGRADE
Ocean Bungalow
Inclusion highlights:
Inclusions valid for two adults
Daily breakfast at Boffee Coffee
AU$50 resort food and beverage credit to share
Guaranteed late 12pm checkout
GROUP TOWNHOUSE UPGRADE
Two-Bedroom Garden Townhouse
Inclusion highlights:
Inclusions valid for six people
AU$150 resort food and beverage credit to share
Guaranteed late 12pm checkout
Check-in: 3pm
*Price is indicative and based on sample return fares (inclusive of booking fees on Low Cost Carriers). To view live pricing, conduct a full search. Luxury Escapes full Terms and Conditions apply