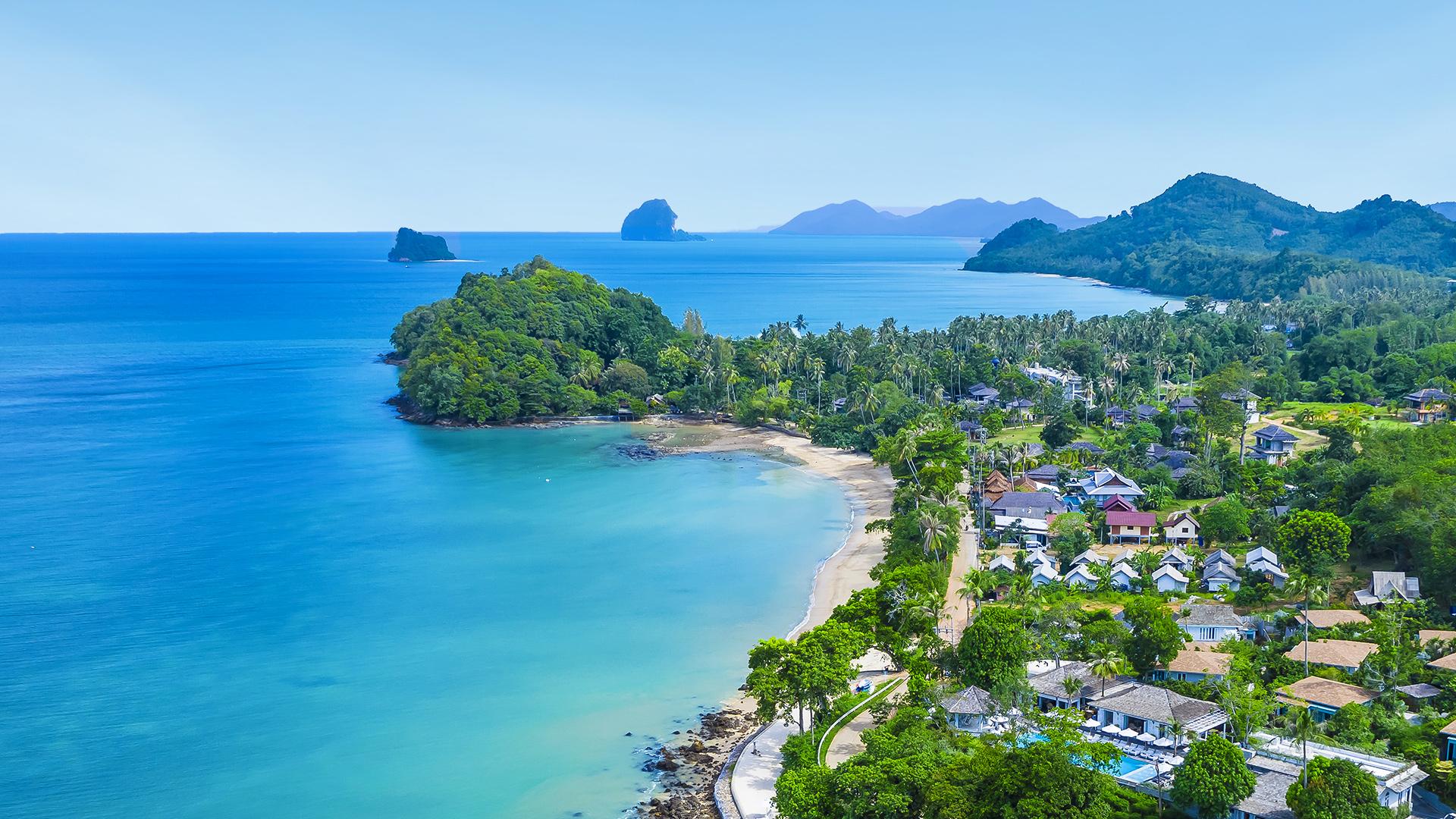 Tranquil Island Getaway with Daily Dining, Daily Massages and Daily Cocktails
Picture yourself relaxing on an untouched tropical paradise, complete with decadent dining, refreshing cocktails and blissful massages. You'll find all that and more at Cape Kudu Hotel, a luxurious hotel located on Koh Yao Noi, one of Thailand's most tranquil islands. Perfect for a couples' retreat or an unforgettable honeymoon, you will enjoy daily three-course lunch or dinner, a half-day island hopping boat trip, a daily 30-minute massage per room, a daily cocktail, daily buffet breakfast and return transfers from Phuket International Airport.

Book now. Pay Later.
Package Options
---
ISLAND GETAWAY
Deluxe Room
Inclusion Highlights:
Packages valid for two adults
Daily three-course lunch or dinner at The Hornbill Restaurant
One half-day boat trip to neighbouring islands
One daily 30-minute head and shoulder massage per room
Inclusion Highlights:
Packages valid for two adults
Daily three-course lunch or dinner at The Hornbill Restaurant
One half-day boat trip to neighbouring islands
One daily 30-minute head and shoulder massage per room
ISLAND GETAWAY
Deluxe Room
Inclusion Highlights:
Packages valid for two adults
Daily three-course lunch or dinner at The Hornbill Restaurant
One half-day boat trip to neighbouring islands
One daily 30-minute head and shoulder massage per room
Inclusion Highlights:
Packages valid for two adults
Daily three-course lunch or dinner at The Hornbill Restaurant
One half-day boat trip to neighbouring islands
One daily 30-minute head and shoulder massage per room
ISLAND GETAWAY
Deluxe Room
Inclusion Highlights:
Packages valid for two adults
Daily three-course lunch or dinner at The Hornbill Restaurant
One half-day boat trip to neighbouring islands
One daily 30-minute head and shoulder massage per room
Inclusion Highlights:
Packages valid for two adults
Daily three-course lunch or dinner at The Hornbill Restaurant
One half-day boat trip to neighbouring islands
One daily 30-minute head and shoulder massage per room
*Price is indicative and based on sample return fares (inclusive of booking fees on Low Cost Carriers). To view live pricing, conduct a full search. Luxury Escapes full Terms and Conditions apply