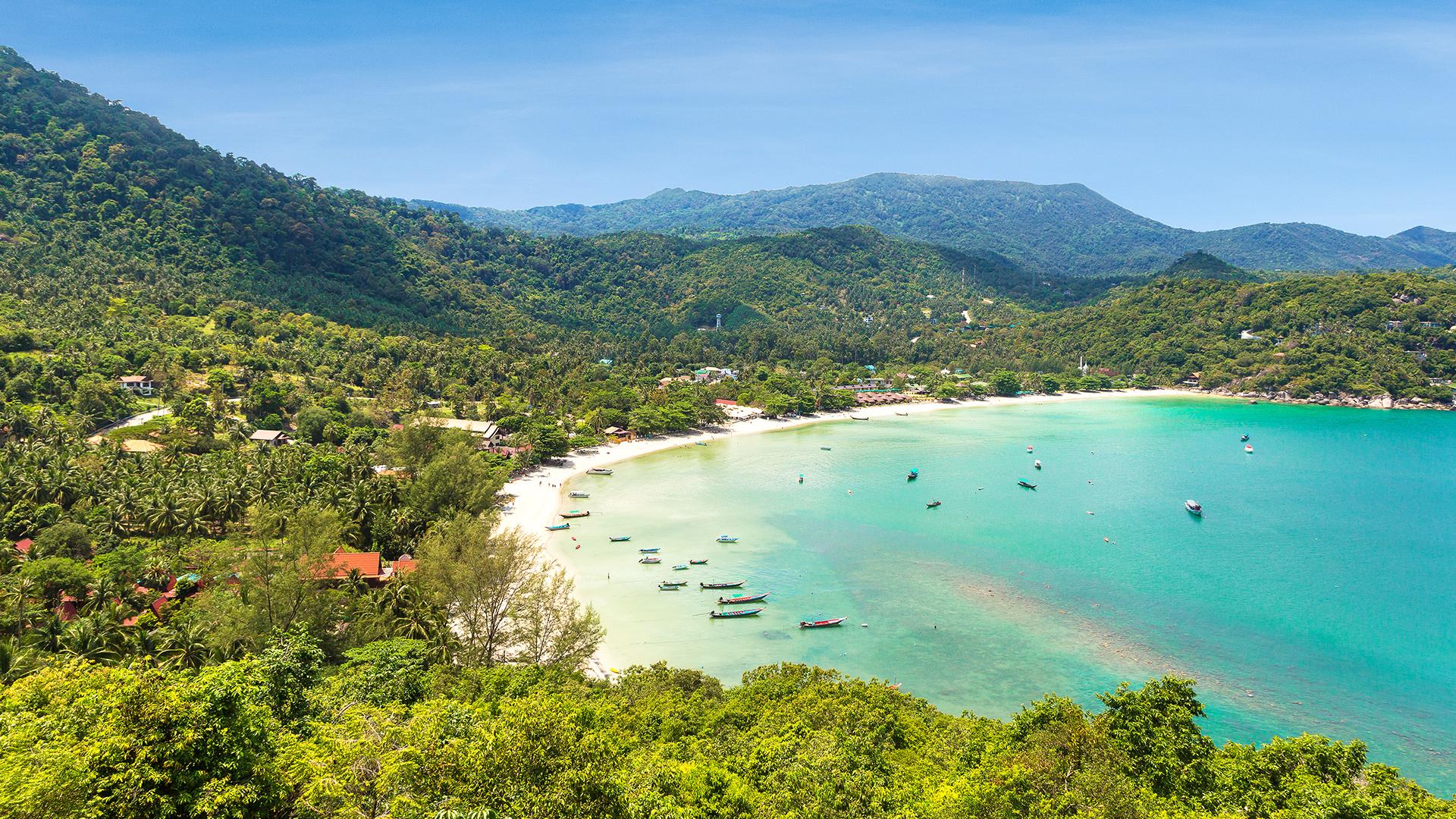 Secluded Island Oasis with Daily Massages and Two-For-One Cocktails
Barefoot luxury on the Thai Gulf isle beckons at the multi-award-winning Buri Rasa Village Phangan, located on the idyllic Thai island of Koh Phangan. Embrace the island life and enjoy return land and sea transfers from Koh Samui, daily buffet breakfast with a beachside view, massages, unlimited buy one, get one free cocktails and a beachside 'Taste of Thailand' dinner with a seafood BBQ. Plus, one child aged 11 and under stays free with breakfast.

Book now. Pay Later.
Package Options
---
THAI BLISS
Deluxe Pool View
Inclusion Highlights:
Inclusions valid for two adults
Daily 30-minute Thai massage each
Land and sea transfers to and from Koh Samui airport, per the resort's schedule
Daily buffet breakfast at the Beach Club Restaurant
VIP UPGRADE
Deluxe Ocean View
Inclusion Highlights:
Inclusions valid for two adults
Daily 30-minute Thai massage each
Land and sea transfers to and from Koh Samui airport, per the resort's schedule
Daily buffet breakfast at the Beach Club Restaurant
CELEBRITY UPGRADE
Deluxe Ocean Front
Inclusion Highlights:
Inclusions valid for two adults
Daily 30-minute Thai massage each
Land and sea transfers to and from Koh Samui airport, per the resort's schedule
Daily buffet breakfast at the Beach Club Restaurant
THAI BLISS
Deluxe Pool View
Inclusion Highlights:
Inclusions valid for two adults
Daily 30-minute Thai massage each
Land and sea transfers to and from Koh Samui airport, per the resort's schedule
Daily buffet breakfast at the Beach Club Restaurant
VIP UPGRADE
Deluxe Ocean View
Inclusion Highlights:
Inclusions valid for two adults
Daily 30-minute Thai massage each
Land and sea transfers to and from Koh Samui airport, per the resort's schedule
Daily buffet breakfast at the Beach Club Restaurant
CELEBRITY UPGRADE
Deluxe Ocean Front
Inclusion Highlights:
Inclusions valid for two adults
Daily 30-minute Thai massage each
Land and sea transfers to and from Koh Samui airport, per the resort's schedule
Daily buffet breakfast at the Beach Club Restaurant
*Price is indicative and based on sample return fares (inclusive of booking fees on Low Cost Carriers). To view live pricing, conduct a full search. Luxury Escapes full Terms and Conditions apply