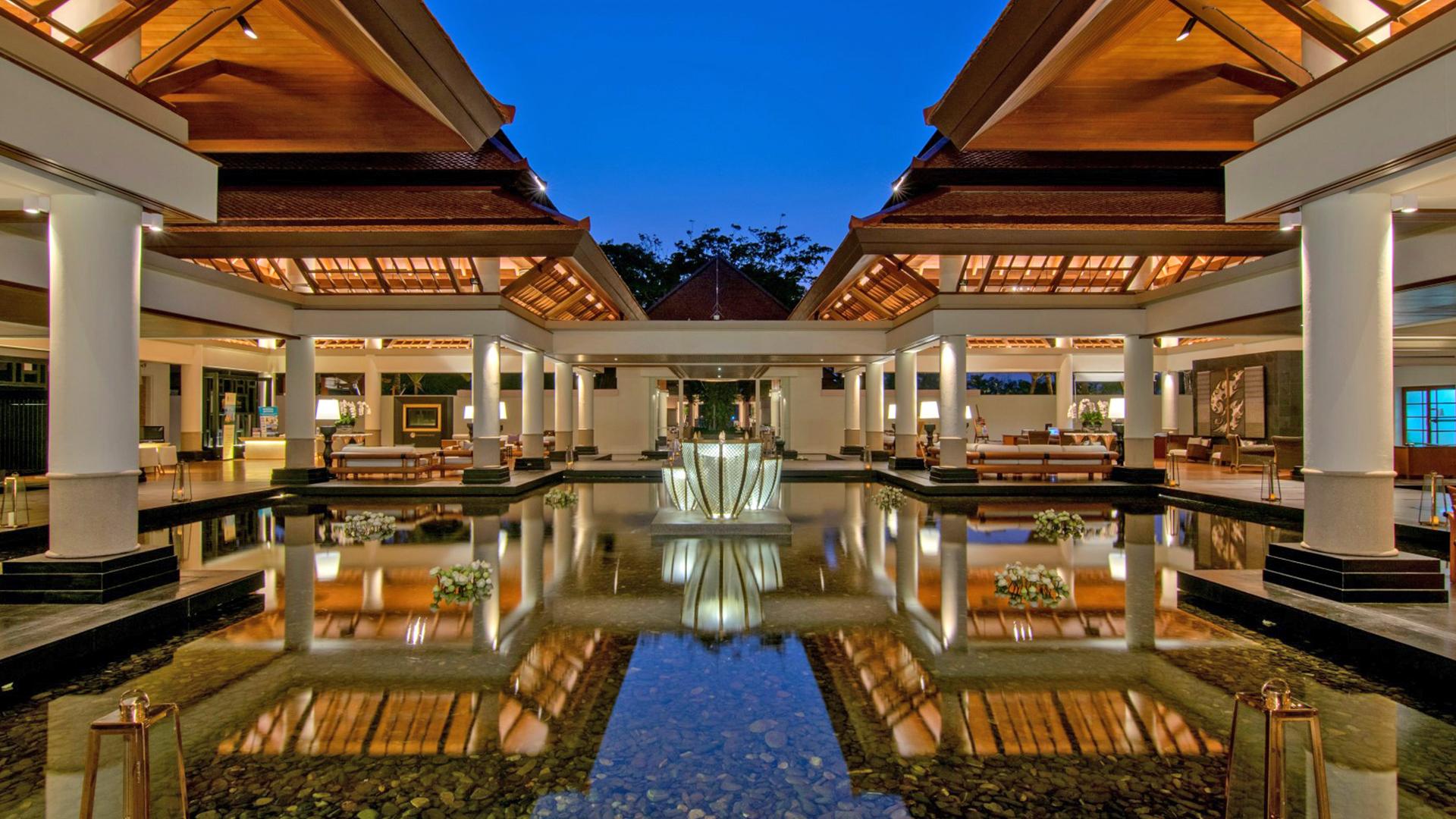 Award-Winning Private Pool Villa Escape with Daily Bottomless Sparkling Wine Breakfast
Experience Thailand like never before, staying in Phuket's best private pool villa at the award-winning Banyan Tree Phuket. Oozing true affluence and exclusivity, you'll be able to disconnect and indulge in a tropical escape away from the bustle. Exclusively located in the Laguna Phuket complex, enjoy a lavish escape alongside the renowned Banyan Tree Phuket Spa, famed Laguna Golf course and many more high-end amenities. Indulge in a tropical getaway with daily with daily bottomless sparkling wine buffet breakfast, a decadent three-course dinner for two, nightly sunset cocktails, a THB2500 spa credit and convenient airport pick-up included.

Book now. Pay Later.
Package Options
---
PHUKET ESCAPE
Banyan Pool Villa
Inclusion Highlights:
Inclusions valid for two adults
Deluxe daily buffet breakfast with unlimited sparkling wine at Watercourt Restaurant, with local and world cuisine
A decadent three-course Thai set-menu dinner at Saffron Restaurant
A nightly sunset cocktail each at the chic Lobby Bar
VIP UPGRADE
Banyan Lagoon Pool Villa
Inclusion Highlights:
Inclusions valid for two adults
Deluxe daily buffet breakfast with unlimited sparkling wine at Watercourt Restaurant, with local and world cuisine
A decadent three-course Thai set-menu dinner at Saffron Restaurant
A nightly sunset cocktail each at the chic Lobby Bar
FAMILY & FRIENDS UPGRADE
Signature Two Bedroom Pool Villa
Inclusion Highlights:
Inclusions valid for four adults
Two THB2500 Spa credit per room at the award-winning Banyan Tree Spa
Deluxe daily buffet breakfast with unlimited sparkling wine at Watercourt Restaurant, with local and world cuisine
A decadent three-course Thai set-menu dinner at Saffron Restaurant
PHUKET ESCAPE
Banyan Pool Villa
Inclusion Highlights:
Inclusions valid for two adults
Deluxe daily buffet breakfast with unlimited sparkling wine at Watercourt Restaurant, with local and world cuisine
A decadent three-course Thai set-menu dinner at Saffron Restaurant
A nightly sunset cocktail each at the chic Lobby Bar
VIP UPGRADE
Banyan Lagoon Pool Villa
Inclusion Highlights:
Inclusions valid for two adults
Deluxe daily buffet breakfast with unlimited sparkling wine at Watercourt Restaurant, with local and world cuisine
A decadent three-course Thai set-menu dinner at Saffron Restaurant
A nightly sunset cocktail each at the chic Lobby Bar
FAMILY & FRIENDS UPGRADE
Signature Two Bedroom Pool Villa
Inclusion Highlights:
Inclusions valid for four adults
Four THB2500 Spa credit per room at the award-winning Banyan Tree Spa
Deluxe daily buffet breakfast with unlimited sparkling wine at Watercourt Restaurant, with local and world cuisine
A decadent three-course Thai set-menu dinner at Saffron Restaurant
*Price is indicative and based on sample return fares (inclusive of booking fees on Low Cost Carriers). To view live pricing, conduct a full search. Luxury Escapes full Terms and Conditions apply