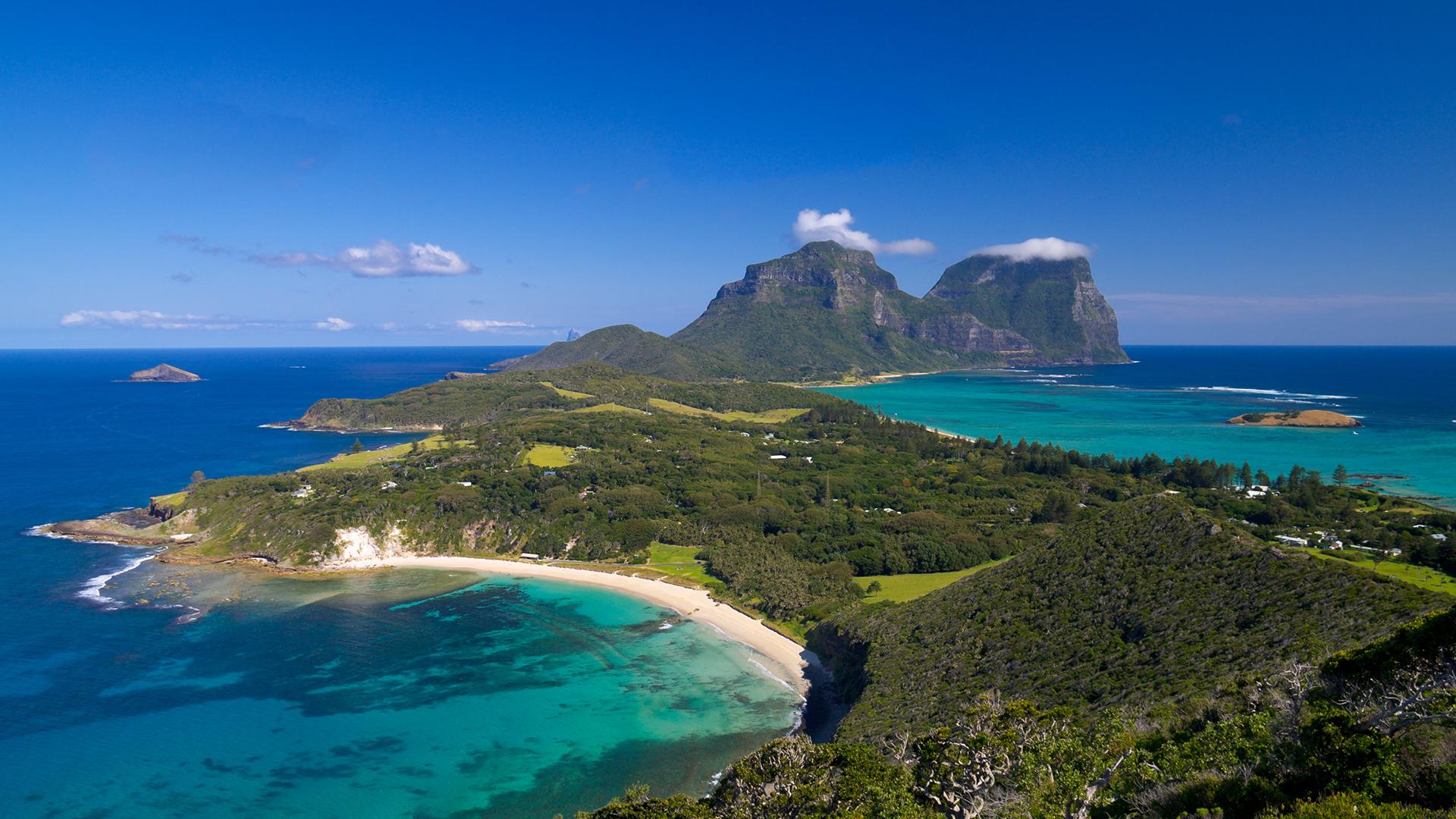 All-Inclusive Five-Star Paradise on World Heritage-Listed Lord Howe Island
Castaway to a pristine island oasis where aquamarine waters lap verdant shores on UNESCO World Heritage-listed Lord Howe Island, less than two hours from Sydney or Brisbane. You'll stay under a lush canopy of Kentia palms and Banyan trees at Arajilla Retreat, where true all-inclusive indulgence awaits: daily gourmet breakfast, daily lunch, pre-dinner drinks with canapés, nightly three-course dinner and unlimited alcoholic drinks including premium wines and spirits. You'll also enjoy four AU$50 spa vouchers, a welcome bottle of wine and gourmet cheese platter on arrival, and more.

Book now. Pay Later.
package Options
---
ALL-INCLUSIVE ISLAND ESCAPE
Kentia Suite
Inclusion Highlights:
Inclusions valid for two adults
All-Inclusive dining: daily gourmet breakfast, daily light lunch and nightly three-course dinner
Unlimited alcoholic drinks including premium wines, beers and spirits
Private return island transfers from Lord Howe Island Airport
TREETOP UPGRADE
Banyan Suite
Inclusion Highlights:
Inclusions valid for two adults
All-inclusive dining: daily gourmet breakfast, daily light lunch and nightly three-course dinner
Unlimited alcoholic drinks including premium wines, beers and spirits
Private return island transfers from Lord Howe Island Airport
GROUP UPGRADE
Arajilla Suite
Inclusion Highlights:
Inclusions valid for two adults
All-inclusive dining: daily gourmet breakfast, daily light lunch and nightly three-course dinner
Unlimited alcoholic drinks including premium wines, beers and spirits
Private return island transfers from Lord Howe Island Airport
ALL-INCLUSIVE ISLAND ESCAPE
Kentia Suite
Inclusion Highlights:
Inclusions valid for two adults
All-inclusive dining: daily gourmet breakfast, daily light lunch and nightly three-course dinner
Unlimited alcoholic drinks including premium wines, beers and spirits
Private return island transfers from Lord Howe Island Airport
TREETOP UPGRADE
Banyan Suite
Inclusion Highlights:
Inclusions valid for two adults
All-inclusive dining: daily gourmet breakfast, daily light lunch and nightly three-course dinner
Unlimited alcoholic drinks including premium wines, beers and spirits
Private return island transfers from Lord Howe Island Airport
GROUP UPGRADE
Arajilla Suite
Inclusion Highlights:
Inclusions valid for two adults
All-inclusive dining: daily gourmet breakfast, daily light lunch and nightly three-course dinner
Unlimited alcoholic drinks including premium wines, beers and spirits
Private return island transfers from Lord Howe Island Airport
*Price is indicative and based on sample return fares (inclusive of booking fees on Low Cost Carriers). To view live pricing, conduct a full search. Luxury Escapes full Terms and Conditions apply