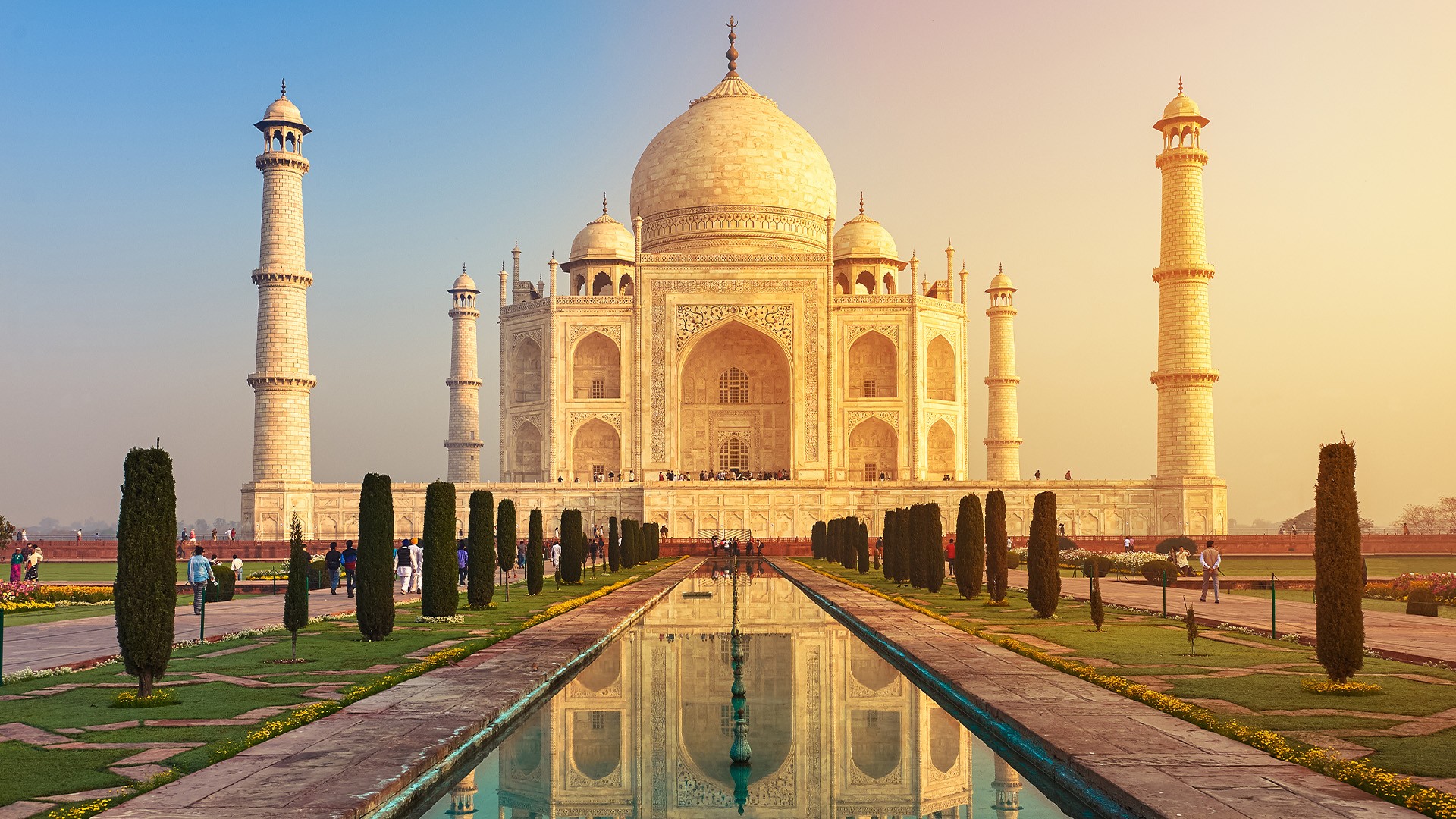 India 2022/2023 9-Day Luxury Small-Group Tour from Delhi to Jaipur with Ranthambore National Park Safari & Udaipur Extension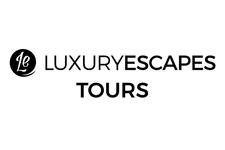 Discover incredible India on this nine-day, luxury small-group cultural tour (max. 16 travellers). Beginning in Delhi, tick off amazing experiences such as the Taj Mahal, staying in world-class luxury accommodation as you travel through Agra, Ranthambore National Park, and the 'Pink City' of Jaipur. Enjoy both sunrise and sunset tours of the Taj Mahal in Agra, take a rickshaw ride in Old Delhi and explore its iconic Jama Mosque before a guided tour of Humayun's Tomb and a colourful Dilli Haat market visit in New Delhi. Go in search of the elusive Bengal tiger during game drives in Ranthambore National Park and visit the ornate Amber Fort in Jaipur before being treated to a private tour of the stunning City Palace, taking in rooms otherwise closed to the general public.
Your tour includes:
Eight nights of luxury accommodation, including two nights at the stunning Shangri-La Eros Hotel in the heart of the New Delhi, one night at ITC Mughal by Marriot in Agra, just moments from the Taj Mahal, two nights at the opulent Nahargarh Ranthambhore and three nights at the majestic ITC Rajputana by Marriot — A Luxury Collection Hotel
Daily breakfast plus a selection of dining experiences at award-winning restaurants
Sunrise and sunset tours of the Taj Mahal
Travelshoot photography experience at the Taj Mahal
Rickshaw ride through the market streets of Old Delhi
Tour through the President's Palace (subject to availability, see Fine Print for details) and the Mahatma Gandhi Museum in New Delhi, guided by a local historian
Morning and evening safari game drives through Ranthambore National Park, accompanied by an expert naturalist guide
Guided behind-the-scenes tour of the City Palace in Jaipur, visiting rooms usually closed to the general public
Visit the ornate Amber Fort in Jaipur, a 16th-century architectural masterpiece of Hindu and Muslim influences
Tuk-tuk ride through the colourful bazaars of Jaipur, offering everything from spices and textiles to precious gems and antiques
Domestic flight from Jaipur to Delhi
Private airport transfers
Expert English-speaking guides, insider experiences, private transportation, plus sightseeing and entrance fees throughout the tour
Your journey takes you to: Delhi — Agra — Ranthambore — Jaipur — Delhi.
VIP Upgrade: Enhance your touring experience by selecting a VIP package with upgraded rooms at each destination.
Udaipur Extension: Extend your time in India with a three-day trip to charming Udaipur, also known as the 'City of Lakes'.
package Options
9 Days from
Includes taxes & fees
Sold out
Inclusion highlights:
Inclusions valid for one person (twin share) — you must purchase two packages
Eight nights of luxury accommodation, including two nights at the stunning Shangri-La Eros Hotel in the heart of the New Delhi, one night at ITC Mughal in Agra, just moments from the Taj Mahal, two nights at the opulent Nahargarh Ranthambhore and three nights at the majestic ITC Rajputana — A Luxury Collection Hotel
Daily breakfast plus a selection of dining experiences at award-winning restaurants
Sunrise and sunset tours of the Taj Mahal
Travelshoot photography experience at the Taj Mahal
Rickshaw ride through the market streets of Old Delhi
Tour through the President's Palace, subject to availability (see the Fine Print for details) and the Mahatma Gandhi Museum in New Delhi, guided by a local historian
Morning and evening safari game drives through Ranthambore National Park, accompanied by an expert naturalist guide
Guided behind-the-scenes tour of the City Palace in Jaipur, visiting rooms usually closed to the general public
Visit the ornate Amber Fort in Jaipur, a 16th-century architectural masterpiece of Hindu and Muslim influences
Tuk-tuk ride through the colourful bazaars of Jaipur, offering everything from spices and textiles to precious gems and antiques
Domestic flight from Jaipur to Delhi
Private airport transfers
Expert English-speaking guides, insider experiences, private transportation, plus sightseeing and entrance fees throughout the tour
9 Days from
Includes taxes & fees
Sold out
Inclusion highlights:
Inclusions valid for one person (twin share) — you must purchase two packages
Eight nights of luxury accommodation, including two nights at the stunning Shangri-La Eros Hotel in the heart of the New Delhi, one night at ITC Mughal in Agra, just moments from the Taj Mahal, two nights at the opulent Nahargarh Ranthambhore and three nights at the majestic ITC Rajputana — A Luxury Collection Hotel
Daily breakfast plus a selection of dining experiences at award-winning restaurants
Sunrise and sunset tours of the Taj Mahal
Travelshoot photography experience at the Taj Mahal
Rickshaw ride through the market streets of Old Delhi
Tour through the President's Palace, subject to availability (see the Fine Print for details) and the Mahatma Gandhi Museum in New Delhi, guided by a local historian
Morning and evening safari game drives through Ranthambore National Park, accompanied by an expert naturalist guide
Guided behind-the-scenes tour of the City Palace in Jaipur, visiting rooms usually closed to the general public
Visit the ornate Amber Fort in Jaipur, a 16th-century architectural masterpiece of Hindu and Muslim influences
Tuk-tuk ride through the colourful bazaars of Jaipur, offering everything from spices and textiles to precious gems and antiques
Domestic flight from Jaipur to Delhi
Private airport transfers
Expert English-speaking guides, insider experiences, private transportation, plus sightseeing and entrance fees throughout the tour
Solo Traveller — Low Season
9 Days from
Includes taxes & fees
Sold out
Inclusion highlights:
Inclusions valid for one person (solo traveller)
Eight nights of luxury accommodation, including two nights at the stunning Shangri-La Eros Hotel in the heart of the New Delhi, one night at ITC Mughal in Agra, just moments from the Taj Mahal, two nights at the opulent Nahargarh Ranthambhore and three nights at the majestic ITC Rajputana — A Luxury Collection Hotel
Daily breakfast plus a selection of dining experiences at award-winning restaurants
Sunrise and sunset tours of the Taj Mahal
Travelshoot photography experience at the Taj Mahal
Rickshaw ride through the market streets of Old Delhi
Tour through the President's Palace, subject to availability (see the Fine Print for details) and the Mahatma Gandhi Museum in New Delhi, guided by a local historian
Morning and evening safari game drives through Ranthambore National Park, accompanied by an expert naturalist guide
Guided behind-the-scenes tour of the City Palace in Jaipur, visiting rooms usually closed to the general public
Visit the ornate Amber Fort in Jaipur, a 16th-century architectural masterpiece of Hindu and Muslim influences
Tuk-tuk ride through the colourful bazaars of Jaipur, offering everything from spices and textiles to precious gems and antiques
Domestic flight from Jaipur to Delhi
Private airport transfers
Expert English-speaking guides, insider experiences, private transportation, plus sightseeing and entrance fees throughout the tour
Solo Traveller — High Season
9 Days from
Includes taxes & fees
Sold out
Inclusion highlights:
Inclusions valid for one person (solo traveller)
Eight nights of luxury accommodation, including two nights at the stunning Shangri-La Eros Hotel in the heart of the New Delhi, one night at ITC Mughal in Agra, just moments from the Taj Mahal, two nights at the opulent Nahargarh Ranthambhore and three nights at the majestic ITC Rajputana — A Luxury Collection Hotel
Daily breakfast plus a selection of dining experiences at award-winning restaurants
Sunrise and sunset tours of the Taj Mahal
Travelshoot photography experience at the Taj Mahal
Rickshaw ride through the market streets of Old Delhi
Tour through the President's Palace, subject to availability (see the Fine Print for details) and the Mahatma Gandhi Museum in New Delhi, guided by a local historian
Morning and evening safari game drives through Ranthambore National Park, accompanied by an expert naturalist guide
Guided behind-the-scenes tour of the City Palace in Jaipur, visiting rooms usually closed to the general public
Visit the ornate Amber Fort in Jaipur, a 16th-century architectural masterpiece of Hindu and Muslim influences
Tuk-tuk ride through the colourful bazaars of Jaipur, offering everything from spices and textiles to precious gems and antiques
Domestic flight from Jaipur to Delhi
Private airport transfers
Expert English-speaking guides, insider experiences, private transportation, plus sightseeing and entrance fees throughout the tour
VIP Upgrade — Twin Share — Low Season
9 Days from
Includes taxes & fees
Sold out
Inclusion highlights:
Inclusions valid for one person (twin share) — you must purchase two packages
Eight nights of VIP accommodation: at Shangri-La Eros Hotel in Delhi, stay in a Horizon Club Deluxe Room with access to the Horizon Club Lounge; at ITC Mughal, Agra — A Luxury Collection Hotel, you will be upgraded to a Royal Mughal Suite with lounge access; live like royalty in a sprawling Super Deluxe Room at Nahargarh Ranthambhore; indulge with a Thikana Suite at ITC Rajputana — A Luxury Collection Hotel, including lounge access
Daily breakfast plus a selection of dining experiences at award-winning restaurants
Sunrise and sunset tours of the Taj Mahal
Travelshoot photography experience at the Taj Mahal
Rickshaw ride through the market streets of Old Delhi
Tour through the President's Palace, subject to availability (see the Fine Print for details) and the Mahatma Gandhi Museum in New Delhi, guided by a local historian
Morning and evening safari game drives through Ranthambore National Park, accompanied by an expert naturalist guide
Guided behind-the-scenes tour of the City Palace in Jaipur, visiting rooms usually closed to the general public
Visit the ornate Amber Fort in Jaipur, a 16th-century architectural masterpiece of Hindu and Muslim influences
Tuk-tuk ride through the colourful bazaars of Jaipur, offering everything from spices and textiles to precious gems and antiques
Domestic flight from Jaipur to Delhi
Private airport transfers
Expert English-speaking guides, insider experiences, private transportation, plus sightseeing and entrance fees throughout the tour
VIP Upgrade — Twin Share — High Season
9 Days from
Includes taxes & fees
Sold out
Inclusion highlights:
Inclusions valid for one person (twin share) — you must purchase two packages
Eight nights of VIP accommodation: at Shangri-La Eros Hotel in Delhi, stay in a Horizon Club Deluxe Room with access to the Horizon Club Lounge; at ITC Mughal, Agra — A Luxury Collection Hotel, you will be upgraded to a Royal Mughal Suite with lounge access; live like royalty in a sprawling Super Deluxe Room at Nahargarh Ranthambhore; indulge with a Thikana Suite at ITC Rajputana — A Luxury Collection Hotel, including lounge access
Daily breakfast plus a selection of dining experiences at award-winning restaurants
Sunrise and sunset tours of the Taj Mahal
Travelshoot photography experience at the Taj Mahal
Rickshaw ride through the market streets of Old Delhi
Tour through the President's Palace, subject to availability (see the Fine Print for details) and the Mahatma Gandhi Museum in New Delhi, guided by a local historian
Morning and evening safari game drives through Ranthambore National Park, accompanied by an expert naturalist guide
Guided behind-the-scenes tour of the City Palace in Jaipur, visiting rooms usually closed to the general public
Visit the ornate Amber Fort in Jaipur, a 16th-century architectural masterpiece of Hindu and Muslim influences
Tuk-tuk ride through the colourful bazaars of Jaipur, offering everything from spices and textiles to precious gems and antiques
Domestic flight from Jaipur to Delhi
Private airport transfers
Expert English-speaking guides, insider experiences, private transportation, plus sightseeing and entrance fees throughout the tour
VIP Upgrade — Solo Traveller — Low Season
9 Days from
Includes taxes & fees
Sold out
Inclusion highlights:
Inclusions valid for one person (solo traveller)
Eight nights of VIP accommodation: at Shangri-La Eros Hotel in Delhi, stay in a Horizon Club Deluxe Room with access to the Horizon Club Lounge; at ITC Mughal, Agra — A Luxury Collection Hotel, you will be upgraded to a Royal Mughal Suite with lounge access; live like royalty in a sprawling Super Deluxe Room at Nahargarh Ranthambhore; indulge with a Thikana Suite at ITC Rajputana — A Luxury Collection Hotel, including lounge access
Daily breakfast plus a selection of dining experiences at award-winning restaurants
Sunrise and sunset tours of the Taj Mahal
Travelshoot photography experience at the Taj Mahal
Rickshaw ride through the market streets of Old Delhi
Tour through the President's Palace, subject to availability (see the Fine Print for details) and the Mahatma Gandhi Museum in New Delhi, guided by a local historian
Morning and evening safari game drives through Ranthambore National Park, accompanied by an expert naturalist guide
Guided behind-the-scenes tour of the City Palace in Jaipur, visiting rooms usually closed to the general public
Visit the ornate Amber Fort in Jaipur, a 16th-century architectural masterpiece of Hindu and Muslim influences
Tuk-tuk ride through the colourful bazaars of Jaipur, offering everything from spices and textiles to precious gems and antiques
Domestic flight from Jaipur to Delhi
Private airport transfers
Expert English-speaking guides, insider experiences, private transportation, plus sightseeing and entrance fees throughout the tour
VIP Upgrade — Solo Traveller — High Season
9 Days from
Includes taxes & fees
Sold out
Inclusion highlights:
Inclusions valid for one person (solo traveller)
Eight nights of VIP accommodation: at Shangri-La Eros Hotel in Delhi, stay in a Horizon Club Deluxe Room with access to the Horizon Club Lounge; at ITC Mughal, Agra — A Luxury Collection Hotel, you will be upgraded to a Royal Mughal Suite with lounge access; live like royalty in a sprawling Super Deluxe Room at Nahargarh Ranthambhore; indulge with a Thikana Suite at ITC Rajputana — A Luxury Collection Hotel, including lounge access
Daily breakfast plus a selection of dining experiences at award-winning restaurants
Sunrise and sunset tours of the Taj Mahal
Travelshoot photography experience at the Taj Mahal
Rickshaw ride through the market streets of Old Delhi
Tour through the President's Palace, subject to availability (see the Fine Print for details) and the Mahatma Gandhi Museum in New Delhi, guided by a local historian
Morning and evening safari game drives through Ranthambore National Park, accompanied by an expert naturalist guide
Guided behind-the-scenes tour of the City Palace in Jaipur, visiting rooms usually closed to the general public
Visit the ornate Amber Fort in Jaipur, a 16th-century architectural masterpiece of Hindu and Muslim influences
Tuk-tuk ride through the colourful bazaars of Jaipur, offering everything from spices and textiles to precious gems and antiques
Domestic flight from Jaipur to Delhi
Private airport transfers
Expert English-speaking guides, insider experiences, private transportation, plus sightseeing and entrance fees throughout the tour
Udaipur Extension — Twin Share — Low Season
12 Days from
Includes taxes & fees
Sold out
Inclusion highlights:
Inclusions valid for one person (twin share) — you must purchase two packages
Eight nights of luxury accommodation, including two nights at the stunning Shangri-La Eros Hotel in the heart of the New Delhi, one night at ITC Mughal in Agra, just moments from the Taj Mahal, two nights at the opulent Nahargarh Ranthambhore and three nights at the majestic ITC Rajputana — A Luxury Collection Hotel
Daily breakfast plus a selection of dining experiences at award-winning restaurants
Sunrise and sunset tours of the Taj Mahal
Travelshoot photography experience at the Taj Mahal
Rickshaw ride through the market streets of Old Delhi
Tour through the President's Palace, subject to availability (see the Fine Print for details) and the Mahatma Gandhi Museum in New Delhi, guided by a local historian
Morning and evening safari game drives through Ranthambore National Park, accompanied by an expert naturalist guide
Guided behind-the-scenes tour of the City Palace in Jaipur, visiting rooms usually closed to the general public
Visit the ornate Amber Fort in Jaipur, a 16th-century architectural masterpiece of Hindu and Muslim influences
Tuk-tuk ride through the colourful bazaars of Jaipur, offering everything from spices and textiles to precious gems and antiques
Private airport transfers
Expert English-speaking guides, insider experiences, private transportation, plus sightseeing and entrance fees throughout the tour
PLUS
Three nights of royal luxury at Aurika, Udaipur – Luxury by Lemon Tree Hotels, an upscale palace retreat with contemporary luxuries
Daily breakfast and special dining experiences
Domestic flight from Jaipur to Udaipur
Sunset boat cruise on the famous Lake Pichola
Guided tours of the City Palace and Crystal Gallery
Indian cooking class in a local home, followed by lunch
Visit the Eklingji Temples and ruins of Nagda
Udaipur Extension — Twin Share — High Season
12 Days from
Includes taxes & fees
Sold out
Inclusion highlights:
Inclusions valid for one person (twin share) — you must purchase two packages
Eight nights of luxury accommodation, including two nights at the stunning Shangri-La Eros Hotel in the heart of the New Delhi, one night at ITC Mughal in Agra, just moments from the Taj Mahal, two nights at the opulent Nahargarh Ranthambhore and three nights at the majestic ITC Rajputana — A Luxury Collection Hotel
Daily breakfast plus a selection of dining experiences at award-winning restaurants
Sunrise and sunset tours of the Taj Mahal
Travelshoot photography experience at the Taj Mahal
Rickshaw ride through the market streets of Old Delhi
Tour through the President's Palace, subject to availability (see the Fine Print for details) and the Mahatma Gandhi Museum in New Delhi, guided by a local historian
Morning and evening safari game drives through Ranthambore National Park, accompanied by an expert naturalist guide
Guided behind-the-scenes tour of the City Palace in Jaipur, visiting rooms usually closed to the general public
Visit the ornate Amber Fort in Jaipur, a 16th-century architectural masterpiece of Hindu and Muslim influences
Tuk-tuk ride through the colourful bazaars of Jaipur, offering everything from spices and textiles to precious gems and antiques
Private airport transfers
Expert English-speaking guides, insider experiences, private transportation, plus sightseeing and entrance fees throughout the tour
PLUS
Three nights of royal luxury at Aurika, Udaipur – Luxury by Lemon Tree Hotels, an upscale palace retreat with contemporary luxuries
Daily breakfast and special dining experiences
Domestic flight from Jaipur to Udaipur
Sunset boat cruise on the famous Lake Pichola
Guided tours of the City Palace and Crystal Gallery
Indian cooking class in a local home, followed by lunch
Visit the Eklingji Temples and ruins of Nagda
Udaipur Extension — Solo Traveller — Low Season
12 Days from
Includes taxes & fees
Sold out
Inclusion highlights:
Inclusions valid for one person (solo traveller)
Eight nights of luxury accommodation, including two nights at the stunning Shangri-La Eros Hotel in the heart of the New Delhi, one night at ITC Mughal in Agra, just moments from the Taj Mahal, two nights at the opulent Nahargarh Ranthambhore and three nights at the majestic ITC Rajputana — A Luxury Collection Hotel
Daily breakfast plus a selection of dining experiences at award-winning restaurants
Sunrise and sunset tours of the Taj Mahal
Travelshoot photography experience at the Taj Mahal
Rickshaw ride through the market streets of Old Delhi
Tour through the President's Palace, subject to availability (see the Fine Print for details) and the Mahatma Gandhi Museum in New Delhi, guided by a local historian
Morning and evening safari game drives through Ranthambore National Park, accompanied by an expert naturalist guide
Guided behind-the-scenes tour of the City Palace in Jaipur, visiting rooms usually closed to the general public
Visit the ornate Amber Fort in Jaipur, a 16th-century architectural masterpiece of Hindu and Muslim influences
Tuk-tuk ride through the colourful bazaars of Jaipur, offering everything from spices and textiles to precious gems and antiques
Private airport transfers
Expert English-speaking guides, insider experiences, private transportation, plus sightseeing and entrance fees throughout the tour
PLUS
Three nights of royal luxury at Aurika, Udaipur – Luxury by Lemon Tree Hotels, an upscale palace retreat with contemporary luxuries
Daily breakfast and special dining experiences
Domestic flight from Jaipur to Udaipur
Sunset boat cruise on the famous Lake Pichola
Guided tours of the City Palace and Crystal Gallery
Indian cooking class in a local home, followed by lunch
Visit the Eklingji Temples and ruins of Nagda
Udaipur Extension — Solo Traveller — High Season
12 Days from
Includes taxes & fees
Sold out
Inclusion highlights:
Inclusions valid for one person (solo traveller)
Eight nights of luxury accommodation, including two nights at the stunning Shangri-La Eros Hotel in the heart of the New Delhi, one night at ITC Mughal in Agra, just moments from the Taj Mahal, two nights at the opulent Nahargarh Ranthambhore and three nights at the majestic ITC Rajputana — A Luxury Collection Hotel
Daily breakfast plus a selection of dining experiences at award-winning restaurants
Sunrise and sunset tours of the Taj Mahal
Travelshoot photography experience at the Taj Mahal
Rickshaw ride through the market streets of Old Delhi
Tour through the President's Palace, subject to availability (see the Fine Print for details) and the Mahatma Gandhi Museum in New Delhi, guided by a local historian
Morning and evening safari game drives through Ranthambore National Park, accompanied by an expert naturalist guide
Guided behind-the-scenes tour of the City Palace in Jaipur, visiting rooms usually closed to the general public
Visit the ornate Amber Fort in Jaipur, a 16th-century architectural masterpiece of Hindu and Muslim influences
Tuk-tuk ride through the colourful bazaars of Jaipur, offering everything from spices and textiles to precious gems and antiques
Private airport transfers
Expert English-speaking guides, insider experiences, private transportation, plus sightseeing and entrance fees throughout the tour
PLUS
Three nights of royal luxury at Aurika, Udaipur – Luxury by Lemon Tree Hotels, an upscale palace retreat with contemporary luxuries
Daily breakfast and special dining experiences
Domestic flight from Jaipur to Udaipur
Sunset boat cruise on the famous Lake Pichola
Guided tours of the City Palace and Crystal Gallery
Indian cooking class in a local home, followed by lunch
Visit the Eklingji Temples and ruins of Nagda
VIP Upgrade — Udaipur Extension — Twin Share — Low Season
12 Days from
Includes taxes & fees
Sold out
Inclusion highlights:
Inclusions valid for one person (twin share) — you must purchase two packages
Eight nights of VIP accommodation: at Shangri-La Eros Hotel in Delhi, stay in a Horizon Club Deluxe Room with access to the Horizon Club Lounge; at ITC Mughal, Agra — A Luxury Collection Hotel, you will be upgraded to a Royal Mughal Suite with lounge access; live like royalty in a sprawling Super Deluxe Room at Nahargarh Ranthambhore; indulge with a Thikana Suite at ITC Rajputana — A Luxury Collection Hotel, including lounge access
Daily breakfast plus a selection of dining experiences at award-winning restaurants
Sunrise and sunset tours of the Taj Mahal
Travelshoot photography experience at the Taj Mahal
Rickshaw ride through the market streets of Old Delhi
Tour through the President's Palace, subject to availability (see the Fine Print for details) and the Mahatma Gandhi Museum in New Delhi, guided by a local historian
Morning and evening safari game drives through Ranthambore National Park, accompanied by an expert naturalist guide
Guided behind-the-scenes tour of the City Palace in Jaipur, visiting rooms usually closed to the general public
Visit the ornate Amber Fort in Jaipur, a 16th-century architectural masterpiece of Hindu and Muslim influences
Tuk-tuk ride through the colourful bazaars of Jaipur, offering everything from spices and textiles to precious gems and antiques
Private airport transfers
Expert English-speaking guides, insider experiences, private transportation, plus sightseeing and entrance fees throughout the tour
PLUS
Three nights of royal luxury at Aurika, Udaipur – Luxury by Lemon Tree Hotels in an upgraded Premium Vista Room with Private Terrace
Daily breakfast and special dining experiences
Domestic flight from Jaipur to Udaipur
Sunset boat cruise on the famous Lake Pichola
Guided tours of the City Palace and Crystal Gallery
Indian cooking class in a local home, followed by lunch
Visit the Eklingji Temples and ruins of Nagda
VIP Upgrade — Udaipur Extension — Twin Share — High Season
12 Days from
Includes taxes & fees
Sold out
Inclusion highlights:
Inclusions valid for one person (twin share) — you must purchase two packages
Eight nights of VIP accommodation: at Shangri-La Eros Hotel in Delhi, stay in a Horizon Club Deluxe Room with access to the Horizon Club Lounge; at ITC Mughal, Agra — A Luxury Collection Hotel, you will be upgraded to a Royal Mughal Suite with lounge access; live like royalty in a sprawling Super Deluxe Room at Nahargarh Ranthambhore; indulge with a Thikana Suite at ITC Rajputana — A Luxury Collection Hotel, including lounge access
Daily breakfast plus a selection of dining experiences at award-winning restaurants
Sunrise and sunset tours of the Taj Mahal
Travelshoot photography experience at the Taj Mahal
Rickshaw ride through the market streets of Old Delhi
Tour through the President's Palace, subject to availability (see the Fine Print for details) and the Mahatma Gandhi Museum in New Delhi, guided by a local historian
Morning and evening safari game drives through Ranthambore National Park, accompanied by an expert naturalist guide
Guided behind-the-scenes tour of the City Palace in Jaipur, visiting rooms usually closed to the general public
Visit the ornate Amber Fort in Jaipur, a 16th-century architectural masterpiece of Hindu and Muslim influences
Tuk-tuk ride through the colourful bazaars of Jaipur, offering everything from spices and textiles to precious gems and antiques
Private airport transfers
Expert English-speaking guides, insider experiences, private transportation, plus sightseeing and entrance fees throughout the tour
PLUS
Three nights of royal luxury at Aurika, Udaipur – Luxury by Lemon Tree Hotels in an upgraded Premium Vista Room with Private Terrace
Daily breakfast and special dining experiences
Domestic flight from Jaipur to Udaipur
Sunset boat cruise on the famous Lake Pichola
Guided tours of the City Palace and Crystal Gallery
Indian cooking class in a local home, followed by lunch
Visit the Eklingji Temples and ruins of Nagda
VIP Upgrade — Udaipur Extension — Solo Traveller — Low Season
12 Days from
Includes taxes & fees
Sold out
Inclusion highlights:
Inclusions valid for one person (solo traveller)
Eight nights of VIP accommodation: at Shangri-La Eros Hotel in Delhi, stay in a Horizon Club Deluxe Room with access to the Horizon Club Lounge; at ITC Mughal, Agra — A Luxury Collection Hotel, you will be upgraded to a Royal Mughal Suite with lounge access; live like royalty in a sprawling Super Deluxe Room at Nahargarh Ranthambhore; indulge with a Thikana Suite at ITC Rajputana — A Luxury Collection Hotel, including lounge access
Daily breakfast plus a selection of dining experiences at award-winning restaurants
Sunrise and sunset tours of the Taj Mahal
Travelshoot photography experience at the Taj Mahal
Rickshaw ride through the market streets of Old Delhi
Tour through the President's Palace and the Mahatma Gandhi Museum in New Delhi, guided by a local historian
Morning and evening safari game drives through Ranthambore National Park, accompanied by an expert naturalist guide
Guided behind-the-scenes tour of the City Palace in Jaipur, visiting rooms usually closed to the general public
Visit the ornate Amber Fort in Jaipur, a 16th-century architectural masterpiece of Hindu and Muslim influences
Tuk-tuk ride through the colourful bazaars of Jaipur, offering everything from spices and textiles to precious gems and antiques
Private airport transfers
Expert English-speaking guides, insider experiences, private transportation, plus sightseeing and entrance fees throughout the tour
PLUS
Three nights of royal luxury at Aurika, Udaipur – Luxury by Lemon Tree Hotels in an upgraded Premium Vista Room with Private Terrace
Daily breakfast and special dining experiences
Domestic flight from Jaipur to Udaipur
Sunset boat cruise on the famous Lake Pichola
Guided tours of the City Palace and Crystal Gallery
Indian cooking class in a local home, followed by lunch
Visit the Eklingji Temples and ruins of Nagda
VIP Upgrade — Udaipur Extension — Solo Traveller — High Season
12 Days from
Includes taxes & fees
Sold out
Inclusion highlights:
Inclusions valid for one person (solo traveller)
Eight nights of VIP accommodation: at Shangri-La Eros Hotel in Delhi, stay in a Horizon Club Deluxe Room with access to the Horizon Club Lounge; at ITC Mughal, Agra — A Luxury Collection Hotel, you will be upgraded to a Royal Mughal Suite with lounge access; live like royalty in a sprawling Super Deluxe Room at Nahargarh Ranthambhore; indulge with a Thikana Suite at ITC Rajputana — A Luxury Collection Hotel, including lounge access
Daily breakfast plus a selection of dining experiences at award-winning restaurants
Sunrise and sunset tours of the Taj Mahal
Travelshoot photography experience at the Taj Mahal
Rickshaw ride through the market streets of Old Delhi
Tour through the President's Palace, subject to availability (see the Fine Print for details) and the Mahatma Gandhi Museum in New Delhi, guided by a local historian
Morning and evening safari game drives through Ranthambore National Park, accompanied by an expert naturalist guide
Guided behind-the-scenes tour of the City Palace in Jaipur, visiting rooms usually closed to the general public
Visit the ornate Amber Fort in Jaipur, a 16th-century architectural masterpiece of Hindu and Muslim influences
Tuk-tuk ride through the colourful bazaars of Jaipur, offering everything from spices and textiles to precious gems and antiques
Private airport transfers
Expert English-speaking guides, insider experiences, private transportation, plus sightseeing and entrance fees throughout the tour
PLUS
Three nights of royal luxury at Aurika, Udaipur – Luxury by Lemon Tree Hotels in an upgraded Premium Vista Room with Private Terrace
Daily breakfast and special dining experiences
Domestic flight from Jaipur to Udaipur
Sunset boat cruise on the famous Lake Pichola
Guided tours of the City Palace and Crystal Gallery
Indian cooking class in a local home, followed by lunch
Visit the Eklingji Temples and ruins of Nagda