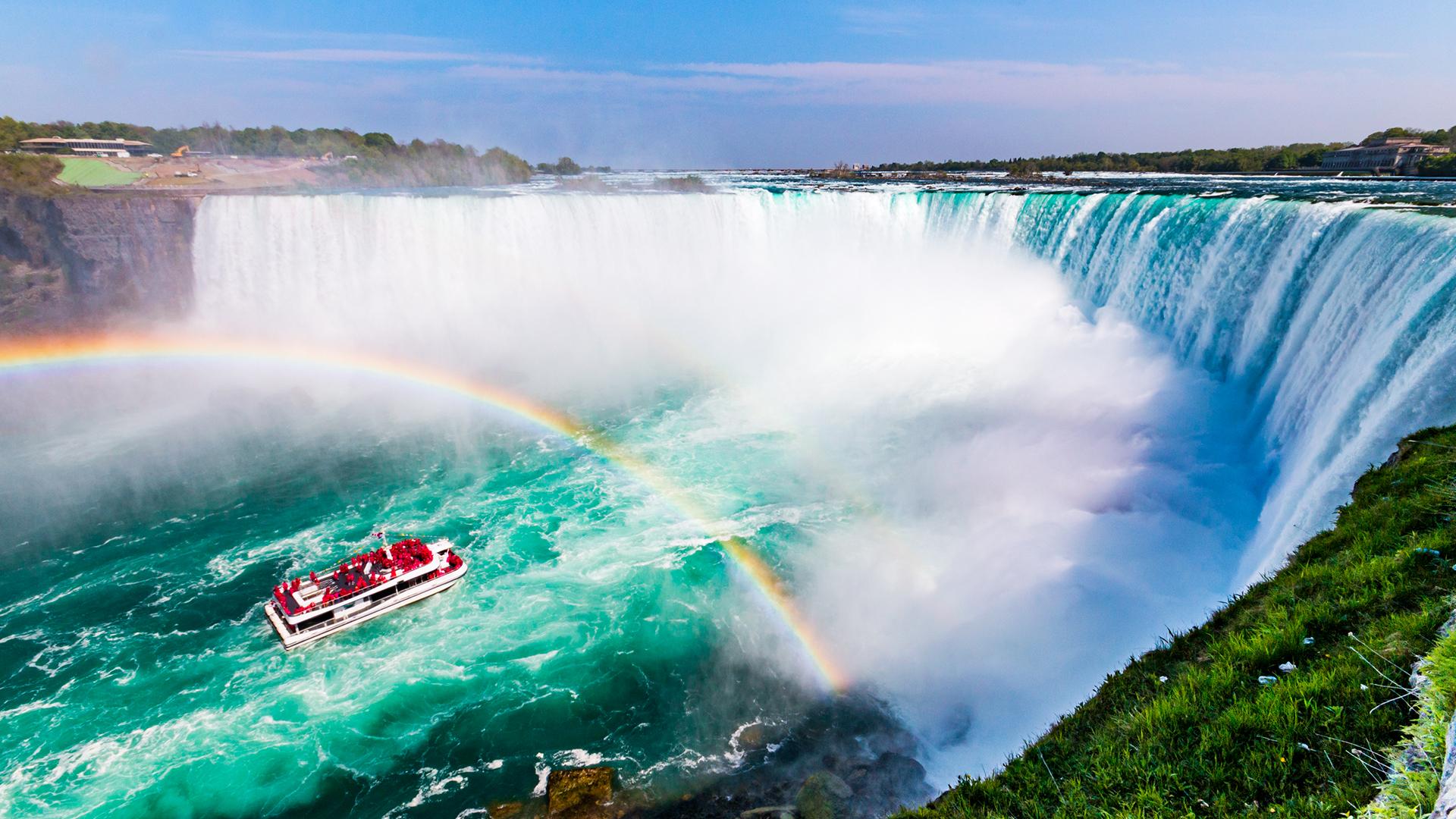 9-Day Canada Tour: Discover Niagara Falls, Ottawa, Quebec, Montreal & More
Travel until
Buy now, choose dates later
Lock it in today, choose dates when you're ready
Discover amazing natural wonders, bustling cosmopolitan cities and dynamic culture on this 9-day tour of Canada, taking you to all the most amazing parts of the east coast. Take in the glittering city skyline in Toronto, stand in awe of the gushing waters of Niagara Falls, admire the gorgeous architecture of Ottawa, explore the UNESCO World Heritage-listed Quebec City and experience the French influence of Montreal. Includes nightly accommodation, daily breakfast, one lunch, two dinners, the services of an English-speaking guide, travel on a modern, air-conditioned motor coach and more.

Book now. Pay Later.
package Options
Inclusion highlights:
Packages valid for one person, based on twin-share – you must purchase two packages, or refer to Single Traveller option listed in 'Fine Print' below
Nightly accommodation
Daily breakfast
One lunch and two dinners
Embark on the trip of a lifetime with this tour along the east coast of Canada. Home to some of the most incredible natural landscapes in the world, rich cultures, gorgeous architecture and famously friendly people, your tour of Canada will be truly unforgettable.
What You'll Love…
The Tour – See Niagara Falls, explore Ottawa, and discover the French influence of Quebec City and Montreal
Arrive in Toronto, the bustling capital of Ottawa, full of great nightlife, diverse cultures and busy streets full of friendly locals. From Toronto you will visit Niagara Falls and get right up close to the action with a boat ride that will take you to the foot of these incredible waterfalls. From there you will head to the picturesque Niagara-on-the-Lake for a delicious lunch followed by a tasting of local wines at a nearby winery, the perfect way to unwind after your thrilling morning at the falls.
Travel to Ottawa, Canada's cosmopolitan capital city, home to the incredible gothic architecture of the Parliament buildings and the beautiful Rideau Canal, where you may see locals ice-skating to work during winter.
Discover Quebec City, the only walled city in North America and known as the "most French" city outside of France. Explore gorgeous shops, arcades and cafés, and make sure you try one of the many restaurants serving unique French-Canadian cuisine. Wander through the quaint Old Town, boasting UNESCO World Heritage site, the Place Royale, as well as narrow cobblestone streets, stunning church spires and beautiful 17th-century houses.
Fall in love with Montreal, the largest city in Quebec and a captivating blend of old and new. On your tour of this amazing city you will see famous sites like Jacques Cartier Square, the Basilica of Notre Dame and St Joseph's Oratory, and you'll ascend the magnificent Mount Royal, the largest peak in Montreal. Explore all that this amazing city has to offer, including its multicultural dining scene, stylish art galleries and picturesque streets of Old Montreal.
Your Package Includes:
Nightly accommodation
Daily breakfast
One lunch and two dinners
A boat trip to the thrilling Niagara Falls
A local wine tasting at Niagara-on-the-Lake
A cruise through The Thousand Islands
A tour of Ottawa including the Parliament Buildings and National War Memorial
A visit to an authentic Sugar Shack where you can enjoy local maple treats
A tour of Montreal which includes Jaques Cartier Square, the Basilica of notre Dame and Mount Royal
Sightseeing as per itinerary in a modern, air-conditioned motor coach
Services of an English-speaking tour manager throughout
Services of local guides
Entrance fees as per itinerary
Comfortable wireless headphones for enhanced touring
Hotel taxes, fees and service charges
Hotel porterage
Why you should book with us