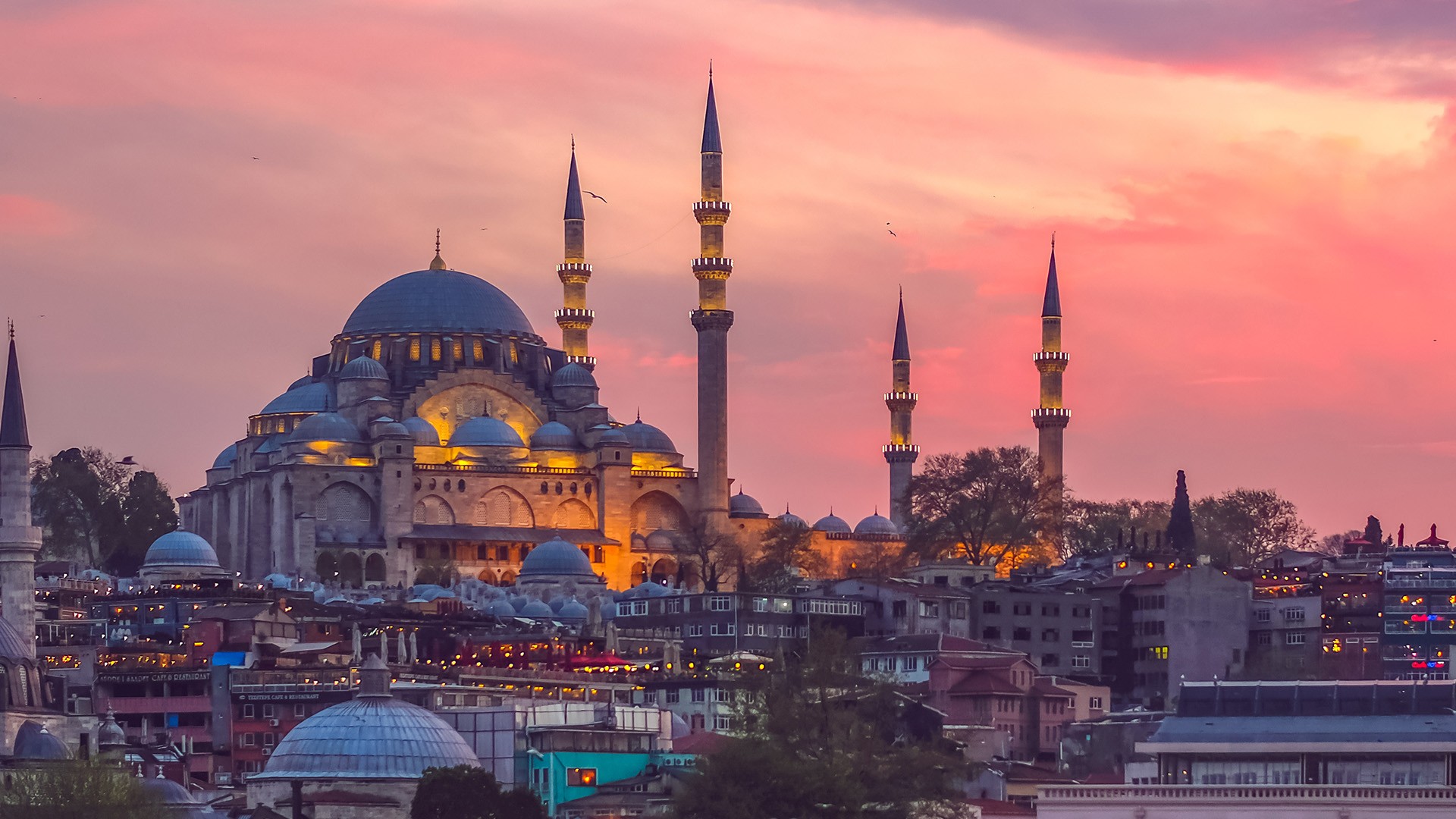 Turkey 2023: 12-Day Luxury Small-Group Tour with Cappadocia Hot Air Balloon Flight & Gallipoli Extension Available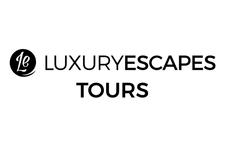 Succumb to Turkey's otherworldly beauty, culinary prowess and UNESCO World Heritage-listed sites on this luxury small-group tour (max. 16 travellers), where you'll ascend above Cappadocia's ethereal 'fairy chimneys' on a hot air balloon flight, descend into Özkonak Underground City and glimpse a side of Turkey that not all tourists see — magical and filled with intrigue.
Staying in world-class accommodation, including Istanbul's iconic Pera Palace Hotel – a 19th-century hotel that's welcomed Agatha Christie and Ernest Hemingway – you'll visit ancient sites with your expert guide while enjoying time to wander and get lost on your own as well. Marvel at the lofty dome of Hagia Sophia, bargain at the Grand Bazaar, sail across the glistening Aegean Sea in a traditional gulet (wooden yacht), discover Ephesus, one of the Seven Wonders of the Ancient World, and sink into the mineral-rich thermal waters of Pammukale.
Journey beyond Turkey's tiled buildings and narrow streets to discover its long legacy of culinary cuisine. Embark on a guided Istanbul tasting tour, indulge with a Cappadocia wine tasting, savour authentic food with a local family and get hands-on with a traditional cooking class.
Your tour includes:
11 nights of luxury accommodation including four nights at the 19th-century Pera Palace Hotel, two nights at The Marmara Bodrum Hotel, two nights at Celsus Boutique Hotel, two nights at Exedra Hotel and one night at the five-star Doga Thermal Spa & Hotel
Daily breakfast and a selection of gourmet experiences, including a tasting trail through Istanbul's vibrant streets, a farm-to-table traditional Turkish cooking class, dinner with a local Turkish family and a wine and cheese tasting at a Cappadocia winery
Domestic flights from Istanbul to Bodrum, Izmir to Kayseri and Cappadocia to Istanbul
A once-in-a-lifetime sunrise hot air balloon flight over Cappadocia's 'fairy chimneys'
Private cruise of Bodrum Peninsula in a traditional gulet with a fresh lunch prepared onboard
Guided visits to Istanbul's Hagia Sophia, the Hippodrome, Basilica Cistern and the colourful Grand Bazaar
Free time to discover Istanbul's 17th-century Blue Mosque, Topkapi Palace and more on your own
Sink into the mineral-rich depths of the UNESCO World Heritage-listed Pamukkale hot springs
Unearth the hidden city of Ephesus, one of the Seven Wonders of the Ancient World
Discover Cappadocia with a tour of Özkonak Underground City and Goreme Open Air Museum
Private airport transfers and air-conditioned transportation throughout
The services of expert local English-speaking guides
Sightseeing and entrance fees per itinerary
Your journey takes you to: Istanbul – Bodrum – Pamukkale – Selçuk – Ephesus – Cappadocia – Istanbul.
Troy & Gallipoli extension available: Take a journey through time as you explore the ancient city of Troy, site of the legendary Trojan War, and hear the tales of World War I's historic battlefields and memorial sites in Gallipoli, before enjoying a wine tasting at the award-winning hotel-come-vineyard, Hotel Caeli.
Private departures available: Choose a private tour and enjoy the luxury of touring in the exclusive company of family or friends. See the Fine Print for details.
Book with Confidence: We work directly with our trusted partners and provide 24/7 customer service to ensure that no matter what happens, we're here to help. If your escape is affected by Covid-19 restrictions, we will do our best to assist you with a date change or provide you with a Luxury Escapes credit for another Limited Time Lux Exclusive accommodation, tour or cruise offer, less any unrecoverable costs; excludes flights. Find out more
Interest-free payment options available 

package Options
12 Days from
Includes taxes & fees
Sold out
Inclusion highlights:
Inclusions valid for one person (twin share) — you must purchase TWO packages
Includes private room with ensuite throughout tour with king or queen bed
11 nights of luxury accommodation including four nights at the 19th-century Pera Palace Hotel, two nights at The Marmara Bodrum Hotel, two nights at Celsus Boutique Hotel, two nights at Exedra Hotel and one night at the five-star Doga Thermal Spa & Hotel
Daily breakfast and a selection of gourmet experiences, including a tasting trail through Istanbul's vibrant streets, a farm-to-table traditional Turkish cooking class, dinner with a local Turkish family and a wine and cheese tasting at a Cappadocia winery
Domestic flights from Istanbul to Bodrum, Izmir to Kayseri and Cappadocia to Istanbul
A once-in-a-lifetime sunrise hot air balloon flight over Cappadocia's 'fairy chimneys'
Private cruise of Bodrum Peninsula in a traditional gulet with a fresh lunch prepared onboard
Guided visits to Istanbul's Hagia Sophia, the Hippodrome, Basilica Cistern and the colourful Grand Bazaar
Free time to discover Istanbul's 17th-century Blue Mosque, Topkapi Palace and more on your own
Sink into the mineral-rich depths of the UNESCO World Heritage-listed Pamukkale hot springs
Unearth the hidden city of Ephesus, one of the Seven Wonders of the Ancient World
Discover Cappadocia with a tour of Özkonak Underground City and Goreme Open Air Museum
Private airport transfers and air-conditioned transportation throughout
The services of expert local English-speaking guides
Sightseeing and entrance fees per itinerary
12 Days from
Includes taxes & fees
Sold out
Inclusion highlights:
Inclusions valid for one person (twin share) — you must purchase TWO packages
Includes private room with ensuite throughout tour with king or queen bed
11 nights of luxury accommodation including four nights at the 19th-century Pera Palace Hotel, two nights at The Marmara Bodrum Hotel, two nights at Celsus Boutique Hotel, two nights at Exedra Hotel and one night at the five-star Doga Thermal Spa & Hotel
Daily breakfast and a selection of gourmet experiences, including a tasting trail through Istanbul's vibrant streets, a farm-to-table traditional Turkish cooking class, dinner with a local Turkish family and a wine and cheese tasting at a Cappadocia winery
Domestic flights from Istanbul to Bodrum, Izmir to Kayseri and Cappadocia to Istanbul
A once-in-a-lifetime sunrise hot air balloon flight over Cappadocia's 'fairy chimneys'
Private cruise of Bodrum Peninsula in a traditional gulet with a fresh lunch prepared onboard
Guided visits to Istanbul's Hagia Sophia, the Hippodrome, Basilica Cistern and the colourful Grand Bazaar
Free time to discover Istanbul's 17th-century Blue Mosque, Topkapi Palace and more on your own
Sink into the mineral-rich depths of the UNESCO World Heritage-listed Pamukkale hot springs
Unearth the hidden city of Ephesus, one of the Seven Wonders of the Ancient World
Discover Cappadocia with a tour of Özkonak Underground City and Goreme Open Air Museum
Private airport transfers and air-conditioned transportation throughout
The services of expert local English-speaking guides
Sightseeing and entrance fees per itinerary
12 Days from
Includes taxes & fees
Sold out
Inclusion highlights:
Inclusions valid for one person (solo traveller)
Includes private room with ensuite throughout tour with king or queen bed
11 nights of luxury accommodation including four nights at the 19th-century Pera Palace Hotel, two nights at The Marmara Bodrum Hotel, two nights at Celsus Boutique Hotel, two nights at Exedra Hotel and one night at the five-star Doga Thermal Spa & Hotel
Daily breakfast and a selection of gourmet experiences, including a tasting trail through Istanbul's vibrant streets, a farm-to-table traditional Turkish cooking class, dinner with a local Turkish family and a wine and cheese tasting at a Cappadocia winery
Domestic flights from Istanbul to Bodrum, Izmir to Kayseri and Cappadocia to Istanbul
A once-in-a-lifetime sunrise hot air balloon flight over Cappadocia's 'fairy chimneys'
Private cruise of Bodrum Peninsula in a traditional gulet with a fresh lunch prepared onboard
Guided visits to Istanbul's Hagia Sophia, the Hippodrome, Basilica Cistern and the colourful Grand Bazaar
Free time to discover Istanbul's 17th-century Blue Mosque, Topkapi Palace and more on your own
Sink into the mineral-rich depths of the UNESCO World Heritage-listed Pamukkale hot springs
Unearth the hidden city of Ephesus, one of the Seven Wonders of the Ancient World
Discover Cappadocia with a tour of Özkonak Underground City and Goreme Open Air Museum
Private airport transfers and air-conditioned transportation throughout
The services of expert local English-speaking guides
Sightseeing and entrance fees per itinerary
12 Days from
Includes taxes & fees
Valued up to A$10,685
-47%
Sold out
Inclusion highlights:
Inclusions valid for one person (solo traveller)
Includes private room with ensuite throughout tour with king or queen bed
11 nights of luxury accommodation including four nights at the 19th-century Pera Palace Hotel, two nights at The Marmara Bodrum Hotel, two nights at Celsus Boutique Hotel, two nights at Exedra Hotel and one night at the five-star Doga Thermal Spa & Hotel
Daily breakfast and a selection of gourmet experiences, including a tasting trail through Istanbul's vibrant streets, a farm-to-table traditional Turkish cooking class, dinner with a local Turkish family and a wine and cheese tasting at a Cappadocia winery
Domestic flights from Istanbul to Bodrum, Izmir to Kayseri and Cappadocia to Istanbul
A once-in-a-lifetime sunrise hot air balloon flight over Cappadocia's 'fairy chimneys'
Private cruise of Bodrum Peninsula in a traditional gulet with a fresh lunch prepared onboard
Guided visits to Istanbul's Hagia Sophia, the Hippodrome, Basilica Cistern and the colourful Grand Bazaar
Free time to discover Istanbul's 17th-century Blue Mosque, Topkapi Palace and more on your own
Sink into the mineral-rich depths of the UNESCO World Heritage-listed Pamukkale hot springs
Unearth the hidden city of Ephesus, one of the Seven Wonders of the Ancient World
Discover Cappadocia with a tour of Özkonak Underground City and Goreme Open Air Museum
Private airport transfers and air-conditioned transportation throughout
The services of expert local English-speaking guides
Sightseeing and entrance fees per itinerary
Twin Share 2022 & 2023 — Troy & Gallipoli Extension
15 Days from
Includes taxes & fees
Sold out
Inclusion highlights:
Inclusions valid for one person (twin share) — you must purchase TWO packages
Includes private room with ensuite throughout tour with king or queen bed
11 nights of luxury accommodation including four nights at the 19th-century Pera Palace Hotel, two nights at The Marmara Bodrum Hotel, two nights at Celsus Boutique Hotel, two nights at Exedra Hotel and one night at the five-star Doga Thermal Spa & Hotel
Daily breakfast and a selection of gourmet experiences, including a tasting trail through Istanbul's vibrant streets, a farm-to-table traditional Turkish cooking class, dinner with a local Turkish family and a wine and cheese tasting at a Cappadocia winery
Domestic flights from Istanbul to Bodrum, Izmir to Kayseri and Cappadocia to Istanbul
A once-in-a-lifetime sunrise hot air balloon flight over Cappadocia's 'fairy chimneys'
Private cruise of Bodrum Peninsula in a traditional gulet with a fresh lunch prepared onboard
Guided visits to Istanbul's Hagia Sophia, the Hippodrome, Basilica Cistern and the colourful Grand Bazaar
Free time to discover Istanbul's 17th-century Blue Mosque, Topkapi Palace and more on your own
Sink into the mineral-rich depths of the UNESCO World Heritage-listed Pamukkale hot springs
Unearth the hidden city of Ephesus, one of the Seven Wonders of the Ancient World
Discover Cappadocia with a tour of Özkonak Underground City and Goreme Open Air Museum
Private airport transfers and air-conditioned transportation throughout
The services of expert local English-speaking guides
Sightseeing and entrance fees per itinerary
TOUR EXTENSION:
Three nights of luxury accommodation including two nights at Hotel Caeli and one night at Pera Palace Hotel
Daily breakfast, two lunches and one guided wine tasting at the world-class Hotel Caeli Winery
Guided tours of Troy and the historic Gallipoli Peninsula
Private airport transfers and air-conditioned transportation throughout, including ferry crossing at Dardanelles
Solo Traveller 2022 & 2023 — Troy & Gallipoli Extension
15 Days from
Includes taxes & fees
Valued up to A$11,185
-34%
Sold out
Inclusion highlights:
Inclusions valid for one person (solo traveller)
Includes private room with ensuite throughout tour with king or queen bed
11 nights of luxury accommodation including four nights at the 19th-century Pera Palace Hotel, two nights at The Marmara Bodrum Hotel, two nights at Celsus Boutique Hotel, two nights at Exedra Hotel and one night at the five-star Doga Thermal Spa & Hotel
Daily breakfast and a selection of gourmet experiences, including a tasting trail through Istanbul's vibrant streets, a farm-to-table traditional Turkish cooking class, dinner with a local Turkish family and a wine and cheese tasting at a Cappadocia winery
Domestic flights from Istanbul to Bodrum, Izmir to Kayseri and Cappadocia to Istanbul
A once-in-a-lifetime sunrise hot air balloon flight over Cappadocia's 'fairy chimneys'
Private cruise of Bodrum Peninsula in a traditional gulet with a fresh lunch prepared onboard
Guided visits to Istanbul's Hagia Sophia, the Hippodrome, Basilica Cistern and the colourful Grand Bazaar
Free time to discover Istanbul's 17th-century Blue Mosque, Topkapi Palace and more on your own
Sink into the mineral-rich depths of the UNESCO World Heritage-listed Pamukkale hot springs
Unearth the hidden city of Ephesus, one of the Seven Wonders of the Ancient World
Discover Cappadocia with a tour of Özkonak Underground City and Goreme Open Air Museum
Private airport transfers and air-conditioned transportation throughout
The services of expert local English-speaking guides
Sightseeing and entrance fees per itinerary
TOUR EXTENSION:
Three nights of luxury accommodation including two nights at Hotel Caeli and one night at Pera Palace Hotel
Daily breakfast, two lunches and one guided wine tasting at the world-class Hotel Caeli Winery
Guided tours of Troy and the historic Gallipoli Peninsula
Private airport transfers and air-conditioned transportation throughout, including ferry crossing at Dardanelles
Sign up for instant access
Exclusive hand-picked offers
1,315,267 followers
---