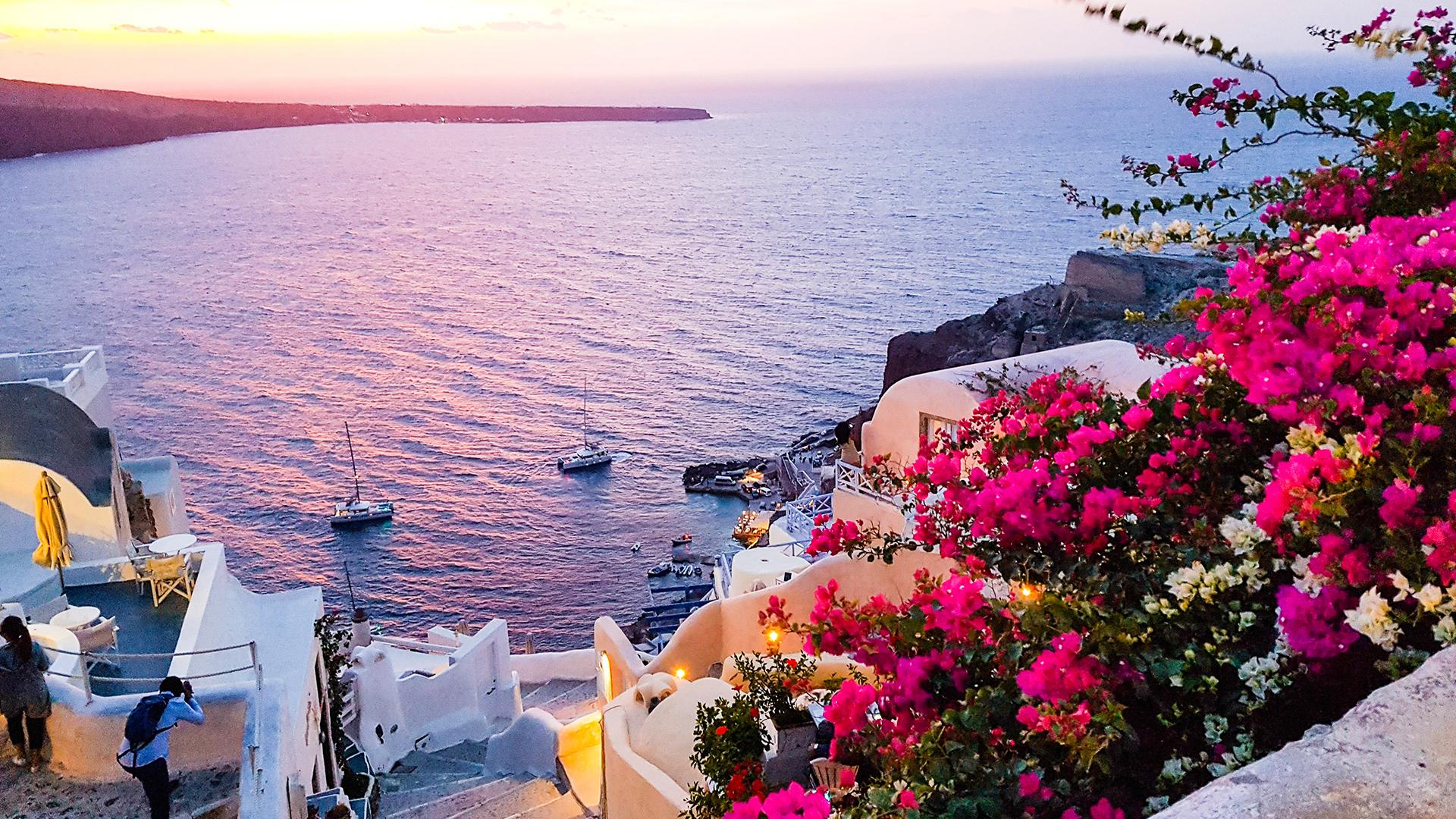 Stunning Greece: A 13-Day Tour from Athens to the Greek Islands
Travel until
Buy now, choose dates later
Lock it in today, choose dates when you're ready
Sparkling blue seas, fascinating ancient history and delicious Mediterranean food await on this spectacular 13-day tour of Greece and the Greek Islands. Begin in Athens with an eye-opening guided city tour, before moving on to Olympia – home of the ancient stadium that hosted the first Olympic Games in 776 BC – the archaeological wonders of Delphi and finally island hopping between Mykonos, Delos and Santorini. Included in your Mediterranean escape are 12 nights' accommodation, daily breakfast plus select lunches and dinners, all sightseeing as per itinerary and an internal flight from Santorini back to Athens on your final day.
package Options
Inclusion highlights:
This package is valid for one person based on Twin Share - you must purchase two packages
Internal flight from Santorini to Athens
12 nights of premium accommodation
Daily breakfast, two lunches and six dinners
From historical ruins in Athens and Olympia to the thoroughly contemporary luxury hotels and buzzing bars of Mykonos and Santorini – a tour of Greece and the Greek Islands is ajourney of beautiful contrasts.
What You'll Love…
The History – Discover the beauty of Greece's ancient cities
Begin your journey in Athens, the classic capital of Greece, also referred to as the cradle of Western Civilisation and the birthplace of democracy. A guided tour begins with a panoramic drive through the city centre, followed by visits to the Panathenaic Stadium, the ruins of the Temple of Zeus and Hadrian's Arch. Finish the day at the UNESCO World Heritage-listed site of the Acropolis, the ancient citadel home to world-famous monuments including the Parthenon and the Erechtheion. You'll also enjoy some leisure time in Athens, allowing you to explore its many shops, restaurants and cafés.
Take the scenic coastal road to Olympia, visiting the Acropolis of Mycenae and the Tomb of Atreus en route, before reaching the birthplace of the Olympic Games. Explore the Sanctuary of Olympian Zeus, before continuing to Delphi via the plains of Eliad and Achaia.
Archaeological wonders await at the excavated site of Delphi, a UNESCO World Heritage-listed site abundant with ancient ruins and featuring the Sacred Way, leading to the Temple of Apollo, which sits on the southern slopes of Parnassos Mountain.
Reach the holy place of Meteora, one of Greece's most beautiful sites, an inspiring and sensational setting of rock formations with a series of monasteries perched in splendid isolation on top of incredible natural pillars.
The Islands – Discover Mykonos, Delos and Santorini, gems of the Aegean Sea
Travel via ferry to the island of Mykonos, where white-washed buildings dazzle against a backdrop of turquoise ocean. A guided walking tour will introduce you to its unique charm, with winding streets taking you to the island's churches and windmills, and its famous 'Little Venice' area, comprising of houses and cafés built at water level. Two free evenings and a full day at leisure here allow for plenty of time to sample Mykonos' nightlife, shop its many boutiques, relax at the beaches or simply watch the world go by at a harbourside taverna.
Spend a morning in Delos, an island with history dating back to early Ionian civilization. Here, visit the Sacred Harbour and Sacred Way, leading to temples dedicated to Apollo and Artemis, and the island's museum, housing a host of impressive artefacts.
Your journey ends in Santorini, an island of snow-white buildings, colourful cliffs and sparkling blue water. Delve into the production of Therian volcanic wines with a tour at two local family-owned vineyards, ending with a wine tasting with your fellow travellers and a dinner of local specialities. A tour of Santorini concludes your time on this beautiful island, visiting the former Bronze Age settlement of Akrotiri and Megalochori, one of the island's most traditional villages.
An included internal flight from Santorini to Athens takes you back to the capital for your international flight home (please note, international flights are at own expense).
Your Package Includes:
12 nights of premium accommodation across the country
Internal flight from Santorini to Athens
Daily breakfast, two lunches and six dinners
All tipping and gratuities
Sightseeing per itinerary in modern air-conditioned motor coach
Services of English-speaking tour manager throughout
Entrance fees per itinerary
Ferries between Athens and the Greek Islands
Why you should book with us